Breakfast Topic: I want more Draenor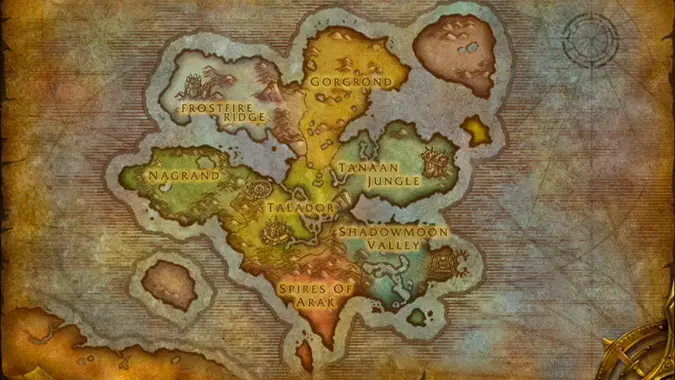 Note that I didn't say I want more Warlords, per se. I'm good with the whole let's fight the guys from Warcraft I and II phase of the expansion being over. No, what I want to do is explore this world. There are all sorts of places we have yet to go on Draenor.
For starters there's Farahlon to the north of Tanaan, the zone that would become Netherstorm in Outland. What's it like on this world? Is it a series of fishing villages, do they ride dinosaurs, do rocks float here? Are there draenei and orc settlements? Do they speak in a Newfoundland dialect? (They totally should. Draenei who say things like I'm after telling orcs to stay out of me nets would make me so freaking happy.)
But remember, the entirety of Draenor we've experienced so far is just one continent. What else is out there? What's on that land mass you can just see to the south on the Draenor map? Is it where the ogres come from, and can I be the only guy who wanted way, way more about the magnaron, gronn, ogron and other weird members of the ogre family tree?
There are saberon and arakkoa and primals vs. breakers. Basically, everything that wasn't the Iron Horde in this expansion fascinated me. Are there other draenei colonies on Draenor, on the other continents? Did draenei explorers sail out into the wide ocean and explore their new world? Maybe built a disco somewhere? (I'm told we like discos.)
Warlords had a ton of promise it didn't really develop. I still want more.