Overwatch added to Battle.net Launcher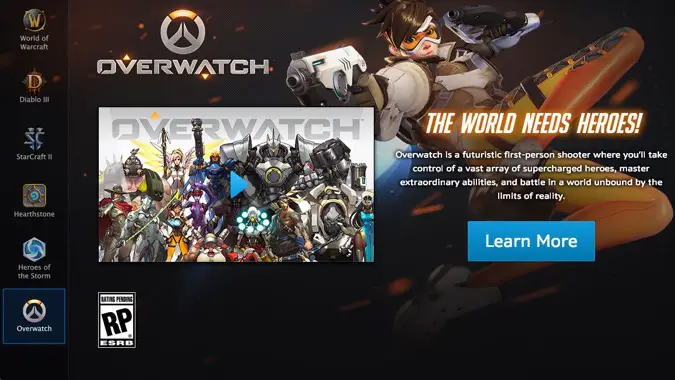 The hype is real! No, we still don't have a release date or even a beta release date, but we do have one tiny new teaser for Overwatch: it's been added as an option in the Battle.net Launcher, and you'll see it next time you log on.
Though this doesn't mean the beta's here, this is certainly a sign that Blizzard is laying the groundwork for it. That could mean the beta is next week, next month, or even next year — we just don't know. However, there's no reason you can't make sure you're ready for the beta right now (even if Blizzard isn't): log on to Battle.net and set up your Beta Profile Settings. If there are any upcoming games you're interested in beta testing, make sure you've got them checked off. While it's no guarantee, this will give you a chance to be invited when the beta opens up.
Until then, there's nothing to do but wait.