WoW
Aug 6, 2015 12:53 pm CT
Legion brings a new honor system for PVP
Tom Chilton announced an entirely new PVP system for World of Warcraft: Legion, which is entirely different than the current system of accumulating honor points (or conquest points) to buy gear with. How does it work, you ask? Well, quite simply, the new honor system is a talent point based system.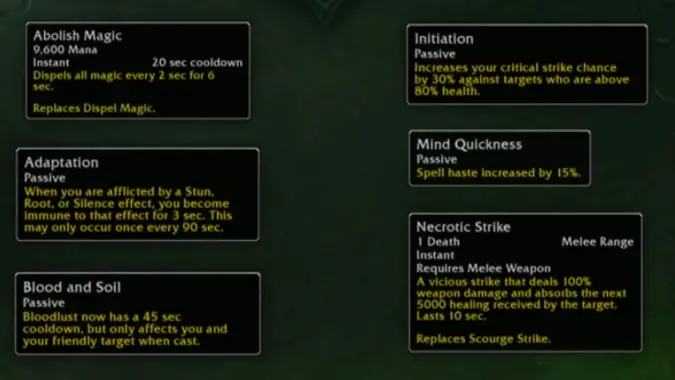 Essentially, the new honor system is a 50 level talent system that turns honor itself into a variant on experience. It's similar to the Diablo 3 paragon system, but with talents and abilities that only work in PVP. You can advance through the ranks, gaining new honor levels, unlocking talents and abilities as you go, until you reach level 50 in the system. But then there's more: once you've reached PVP honor level 50, you can carry on being a powerhouse in PVP, or you can chuck all of those levels and go for Prestige.
Prestige basically allows you to go back to level 1 and start leveling in PVP all over again, this time unlocking cool cosmetic rewards, such as new character portraits, mounts, and so on. The system is of course still in development, but the stated aim is to reduce the effect of gear in PVP by essentially letting you 'level up' and balance PVP much more separately than PVE. For years players have wanted abilities to work differently in PVP, and now, we're getting that — indeed, we're getting abilities that only work in PVP, talents that only affect PVP play, earned by an XP style system that only applies in PVP.
Have questions about just how this is going to shake out? Fortunately Brian Holinka has answered some of your questions already.