Breakfast Topic: How did the announcement live up to your expectations?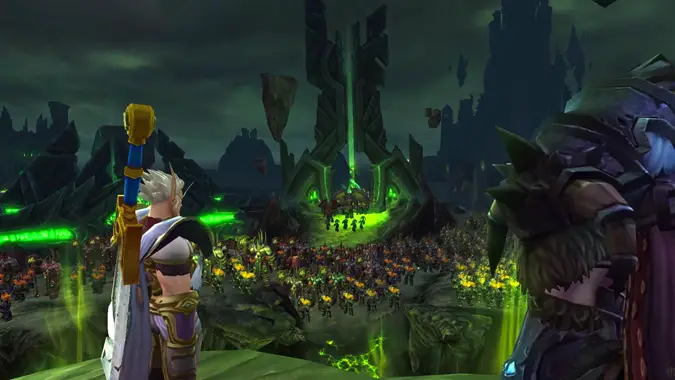 The hype and speculation had been building up for weeks, even before we got the official confirmation of an announcement, but I have to admit that my expectations were quite low. I figured we'd get an expansion name, a general overview of the story they want to present, perhaps a 6.3 patch tying it into Warlords. I certainly did not expect the mountain of information we received and the depth of it all.
What we were presented with was quite a fleshed-out story, the kind that I would have expected at the likes of BlizzCon. Beautiful concept art graced the titles. We got raids, dungeons, zones, with game-rendered screenshots. These were not merely an idea or a hasty approach slapped together, these zones actually exist within the physical game. The amount of information we received about Demon Hunters and the new artifact and PVP systems highlighted the fact that the other classes may be getting sweeping changes, which I expect to see at BlizzCon.
Perhaps I have been jaded with the series of mishaps and content deficiency that has been Warlords, but I was simply amazed at how much was presented and the amount of work that has already gone into it. The expansion is far enough along that the beta will be coming later this year. I haven't had much optimism due to the massive disappointment in patches 6.1 and 6.2, but it makes sense when I consider that they were working on this instead of what could have been that content. There's still room for things to be cut, as we unfortunately learned with Warlords, but Blizzard is well aware of our distrust after having been presented with a far different game than the one proudly displayed at BlizzCon 2013. I daresay that I have hope that this time will be different.