The Grand Tournament comes to Tavern Brawl this Wednesday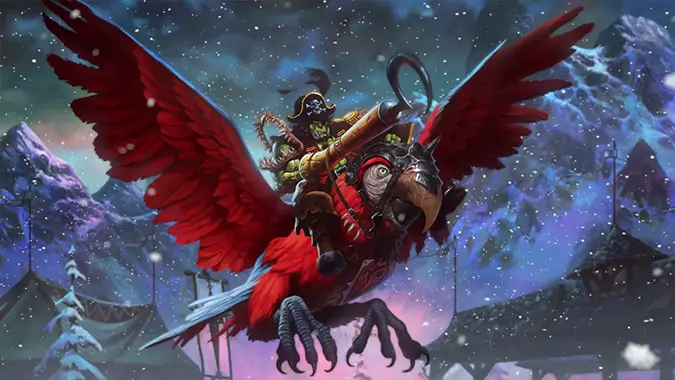 The Grand Tournament is almost here! This week's Tavern Brawl theme will include two pre-made decks for both Mages and Hunters: One as Medivh and one as Alleria. Those playing as Medivh will be playing an Inspire-themed deck while Alleria players will be banking on Joust cards to secure wins. This week's Tavern Brawl will only be here until August 24th. From the sounds of it, we can expect The Grand Tournament's launch next week.
Both Alex and myself spar weekly and you can find our Tavern Brawl matches up on our YouTube channel. Last week's match had an exciting finish and this week we'll both be looking forward to trying out some of the new Grand Tournament cards that will be made available in Tavern Brawl.
Wednesday's Grand Tournament Match features a thrilling Brawl between two potent forces. One, led by that mysterious master of magic, Medivh, will be packed with minions eager to heed your call to battle and power up with Inspire. Standing against them will be the mistress of the hunt, Alleria, along with a full cadre of master jousters who are poised to grow mighty with each contest won.
Starting Wednesday, just hop into Hearthstone, select Tavern Brawl, and play the Grand Tournament Match to get a taste of the fun that awaits you in the new expansion. Don't dawdle, because this Brawl is only here until August 24.
After you've played the Brawl, join us to discuss your favorite The Grand Tournament cards and possible deck ideas on social media using the hashtag #TGT. You can also check out a preview of The Grand Tournament cards on our official Hearthstone Facebook page.