BlizzCon ticketholders now receiving their digital redemption codes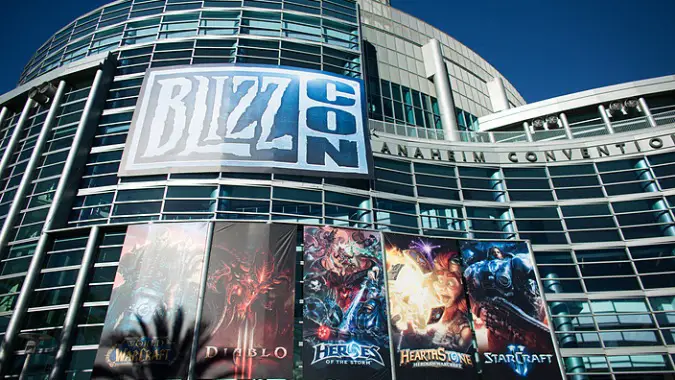 Individuals who purchased BlizzCon tickets have begun receiving emails which contain the redemption code for the digital goods associated with their ticket. The emails appear to be going out in waves–certain members of the Blizzard Watch staff received their emails hours apart. Unfortunately, there seems to be a catch: the original buyer of the tickets receive all of the codes associated with their purchase, even if someone else's name or email address is on the ticket.
If someone has resold a ticket (through either legitimate or illegitimate means), that person will receive the code — not the person who purchased it from them, even if the correct email address has been attached to the ticket in question. For example, my personal account has two tickets, but only one of them is for me. My second ticket has the name and email address of another member of the Blizzard Watch staff attached to it, but I received both digital redemption codes, anyway. This isn't in error, as the emails state:
You will receive one Digital Bonuses code for each BlizzCon ticket you purchased, arriving in separate emails. Make sure to give them to friends or family you purchased BlizzCon tickets for right away!
In our situation, that's isn't a problem: I've already sent her that code. For others, it may be a larger issue. Person A had excess tickets sold theirs to Person B. Person B did not receive the digital redemption code — it's in the hands of Person A. Person B must now ask Person A for their code — and hope they get it.
This is unlikely to be a problem in most situations, but in cases where someone bought their ticket from a complete stranger, they might get their ticket but not their digital goods — and the digital goods they purchased might be sold off to someone else entirely. BlizzCon ticket sales have been plagued by strange bugs and awkward functionality for a couple of years now. It's difficult to be surprised by another example of unintuitive distribution.