Officers' Quarters: Rebuilding your guild for Legion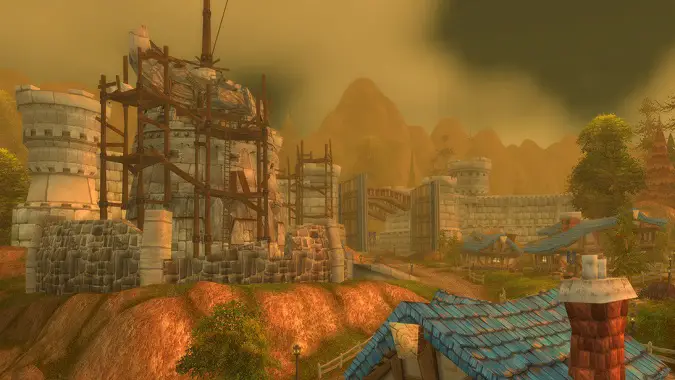 With Legion's announcement at Gamescom, players are wondering how their guild will handle the expansion. Last week, Officers' Quarters examined how Legion may impact guilds. This week, we have a question about rebuilding a guild for the expansion.
Nickorvis asked
With the Legion announcement, a lot of former guildies have asked that we try and rekindle our old guild, after having disbanded at the end of Mists.

How would this best be accomplished?
That's exciting and a good problem to have! I hope people come back for Legion and I hope Blizzard can keep players interested. It would be great if the expansion can resurrect some dead or dying guilds.
The first questions you'll need to answer are
Is the guild leader interested in coming back?
If so, does he or she want to be the guild leader again?
If not, who wants the job?
The only way this is going to work is if you can set up a leadership structure to oversee rebuilding the guild. You don't need a single guild leader. You could go with two members splitting the role, or even a council to begin with.
Whoever it is will need to decide whether the guild will be brought back exactly as it was, or if any policies or philosophies will be different given this second chance. They should gather information from returning members, such as
What did they like best about the original guild?
What didn't work for them about the original guild?
What's one thing they would change about the new guild given the opportunity?
This feedback will help them to shape the new community to suit the returning players' needs and preferences.
Most importantly, the officers should look back at what caused the guild to fold up in the first place and take steps to avoid that outcome. Sometimes this is out of their hands. If the guild collapsed because of the incredibly long content drought at the end of Mists, for example, there's little you can do to prepare against or prevent that outcome except hope Blizzard doesn't put us through that ordeal again. But if the problems were related to drama, lack of officer buy-in, lack of progression, lack of interest in the guild's main activities, etc., then the officers must do everything they can to sidestep that type of situation in the future.
If specific players caused problems for the original guild, then it might be best not to reinvite them, even if they've apologized and want to return to the new version. I'm all for second chances, but if someone personally caused the break-up of your guild once, then it's not worth risking that a second time.
If a lack of success in raiding or PVP caused the main issues, the officers should revisit their approach and try to find one that works better with the roster you'll have in Legion.
Also, don't overlook opportunities to bring in new players who weren't part of the old crew. Injecting some fresh blood into the roster is never a bad thing, and you'll never have an easier time recruiting than right before and right after Legion launches.
Good luck!
Have a question for Officers' Quarters? Ask it below or on Twitter!
/salute