WoW
Aug 27, 2015 5:00 pm CT
Laura Bailey talks about playing Jaina Proudmoore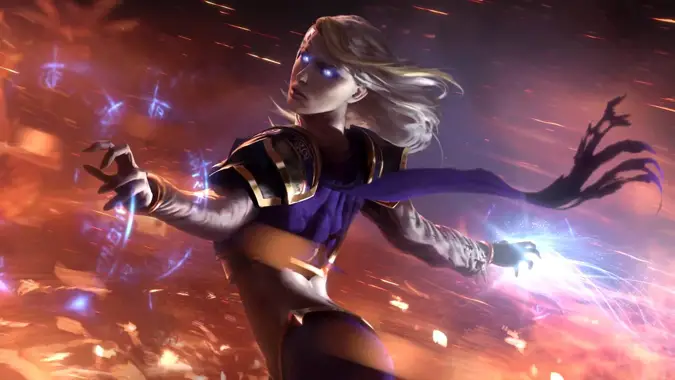 You may or may not know Laura Bailey, but she's the voice actress behind Jaina Proudmoore in World of Warcraft. She's also been working in the industry since 2002's Bloodrayne (in which she voiced the character of Rayne) and in darn near everything since. This interview at The Escapist gives you an idea of just how big her portfolio is. (Hint — very big.)
What I thought was interesting was her answer to the question about playing Jaina.
Escapist: You do the voice of Jaina Proudmoore in World of Warcraft, a pretty important character in Blizzard's universe. Were you familiar with the game when you did the voice work, and was there any added pressure given the popularity of the franchise?

LB: I was familiar with her and WoW, but I didn't realize when I was cast just how key she was. So as I learned more, I got more intimidated. :) I think the real pressure came during these last couple expansions when Jaina really started to change because of the world events. I knew a lot of fans might be resistant to the new vengeful Jaina, but I enjoyed getting to see that other side of her after all these years.
I like this answer because I like new, vengeful Jaina, but also because I never really stopped to think about how boring it must have been to play her up until Mists of Pandaria. I mean, I run ICC pretty much weekly, and I play Alliance, so I hear Jaina say I'm just so proud of my king like once a week and man, I really prefer the Jaina from Mists who cleans house in Dalaran, tells Lor'themar to step off in Siege, and who agitates for Varian to dismantle the Horde. No matter what faction you play, I think Laura Bailey is absolutely right that she's more fun to listen to now.