StarCraft 2: Legacy of the Void cinematic and release date coming soon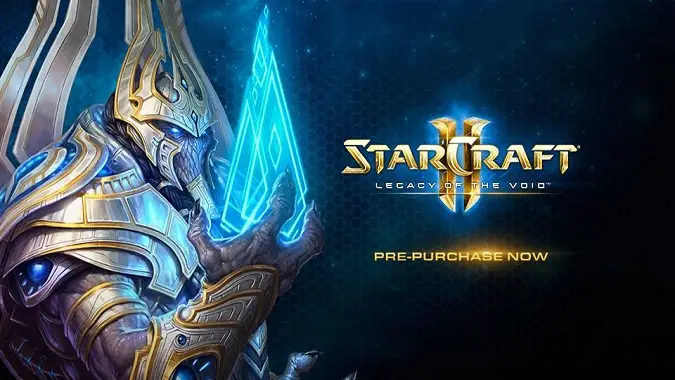 An announcement for an announcement of a release date? Well, okay. Later this month, Blizzard will be officially releasing the StarCraft 2: Legacy of the Void cinematic, giving us a preview of what's yet to come with Legacy of the Void, revealing the release date for this final chapter of the StarCraft saga in a livestream event.
So when is this going down? Sunday, September 13 on StarCraft's official Twitch channel, starting at 10AM PDT. The event will kick off with StarCraft talk and conclude by showing the WCS Season 3 finals.
Though the event will be livestreamed for everyone, if you're in Los Angeles you can attend in person — and what better way to get in on the excitement? If you'd like to attend, here's where to be:
The Theatre at Ace Hotel
929 South Broadway
Los Angeles, CA 90015
Doors open at a distressingly early 6AM, and if you want to be sure of getting in you'll want to arrive even earlier to line up because space is limited. We recommend you start building up your resistance to mornings starting now if you intend to make it.
For the rest of us, we'll enjoy watching at home in our pajamas, with a cup of coffee (or two) near at hand.