A cappella group Live Voices takes on Heroes of the Storm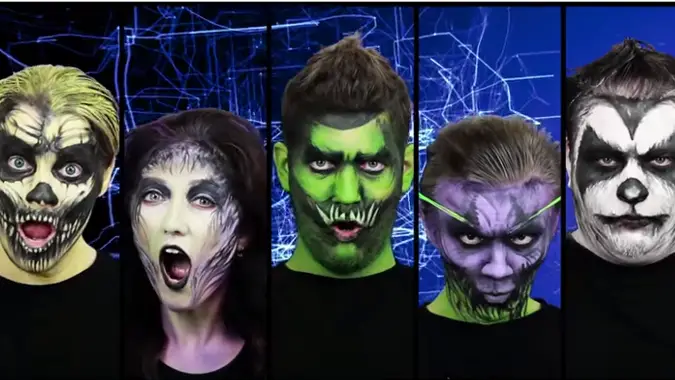 The main theme song heard in the Heroes of the Storm is called "The Battle Begins." The elements of that song have been reused several times in the game since it entered Alpha. Even the new revamped guitar music added during the Eternal Conflict event used a new arrangement of that same theme. Now, Russian a cappella group Live Voices have offered up their unique take on the theme.
At about a minute into the video, all their members made up like some Heroes characters as shown in the YouTube preview image. Though it's quite eye-catching, I found it unfortunate because it detracts a bit from their stellar performance. The baritone has huge lime green eyebrows as Malfurion. He busts out with a great trumpet-style solo a few seconds after a big wall of sound moment two minutes in, and initially instead of being impressed by his vocals I kept wondering what the eyebrows were made of. To add to the depth of sound they establish progressively through their arrangement, which can sometimes be an issue in a cappella performance, they also have their soprano jump an octave toward the end so they end on a literal (very) high note.
Live Voices have been performing together in Russia for a couple years, but are now making the leap to the internet. They have just a few videos on their YouTube channel, all featuring songs from popular fantasy media.