BlizzCon 2015 Opening Week to spotlight eSports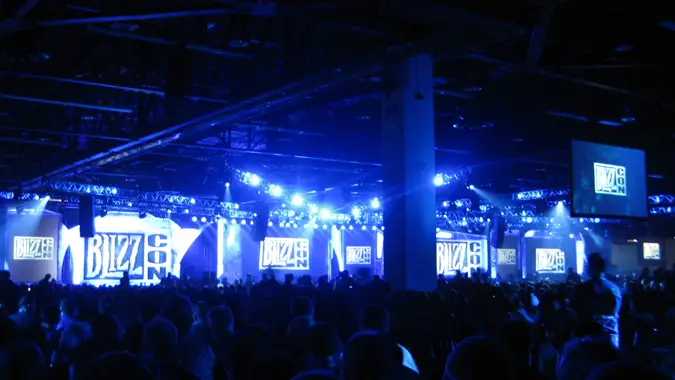 With the addition of Hearthstone and Heroes of the Storm to Blizzard's already jam packed competitive eSports line up, the company has decided to hold many of the final qualifying matches for its titles on the week before BlizzCon.
Dubbed BlizzCon Opening Week, the event runs from Wednesday, October 28 to Sunday, November 1 out of the Burbank CA studios. While the Hearthstone, WoW Arena and StarCraft 2 players will battle for a chance to play at the World Finals during the week of BlizzCon itself, the Heroes of the Storm matches are exhibitions and all of those teams will move forward to the World Finals.
The good news is that you can watch any and all of these matches for free in HD at blizzcon.com. The schedule for the games is as follows:
Hearthstone World Championship
Prize Pool: $250,000
Number of Players: 16
Schedule: October 28-31, 9:00 a.m. PDT
Heroes of the Storm World Championship
Prize Pool: $500,000
Number of Players: 8 Teams (5 players per team)
Schedule: October 28, 1:30 p.m. PDT
WoW Arena World Championship
Prize Pool: $250,000
Number of Players: 8 teams (3 players per team)
Schedule: October 30-31, 1:30 p.m. PDT
StarCraft II World Championship Series Global Finals
Prize Pool: $250,000
Number of Players: 16
Schedule: November 1, 10:00 a.m. PST