Hearthstone video: The 100,000+ damage Pyroblast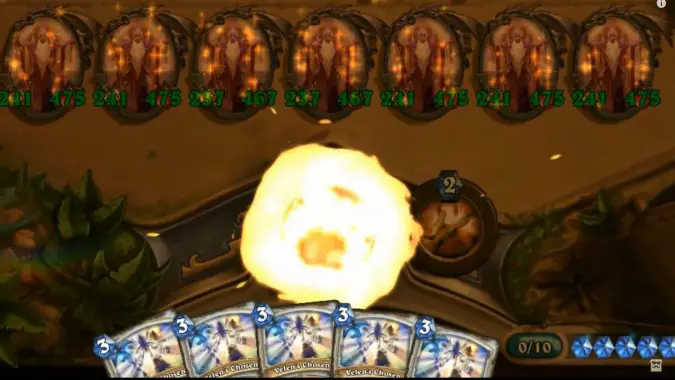 Popular Hearthstone personality, Disguised Toast, wanted to make a push to get 100,000 subscribers on his YouTube channel. If he did, he promised to post a video of a 100,000+ damage lethal shot in Hearthstone. Well, his fans delivered and so did he.
How did he pull it off? It required drawing just the right cards and having his opponent (in this case, another player that was working with him to make it happen) do the same. Playing a Priest, Toast used Convert to copy his Mage opponent's Sorcerer's Apprentice. This dropped the mana cost of Velen's Chosen spell damage buff down to zero and he spam cast that on to Prophet Velen who doubles healing and spell damage. Multiple Lorewalker Chos kept feeding him more Velen's Chosen cards.
When he buffed Prophet Velen as much as he could, he duplicated the minion with multiple Faceless Manipulators. With 7 super-buffed Velen's on the board, a Pyroblast card (duplicated from his Mage opponent) went from 10 damage to … well, watch the video and see.