New StarCraft 2 short story: Perdition's Crossing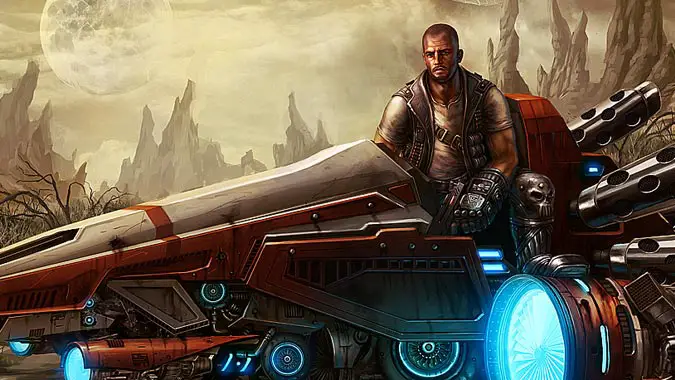 As a lead up to the release of StarCraft 2: Legacy of the Void, Blizzard is releasing a quintet of short stories in fairly quick succession over the course of the month, all covering different aspects and events surrounding key players in the game. The first, Ascension by Robert Brooks, highlighted the lives and pursuits of the Tal'Darim Protoss.  The second, released earlier this week, is Perdition's Crossing by James Waugh, and this particular short story covers arguably one of the biggest names in the series — Jim Raynor. But this isn't a tale of current events in the StarCraft universe — Perdition's Crossing takes place before StarCraft, when Raynor was serving as a Confederate marshal on Mar Sara.
The story has a decidedly Wild West feel, set in a futuristic badlands, but covers the familiar elements of trust, redemption, and making hard choices that pretty much permeate Jim Raynor's life. Waugh has written a lot of short stories over the years, Blizzard fans may also be familiar with his work on Curse of the Worgen and the short story Genn Greymane: Lord of His Pack. Perdition's Crossing has an entirely different flavor, but Waugh captures the spirit of Raynor's story flawlessly here.
There are three more short stories set to be released over the next few weeks — Children of the Void, Sector 8, and the ominously-named It Will End in Fire. You can catch them all as they are released on the official site.