Breakfast Topic: Are you excited about the new BlizzCon merchandise?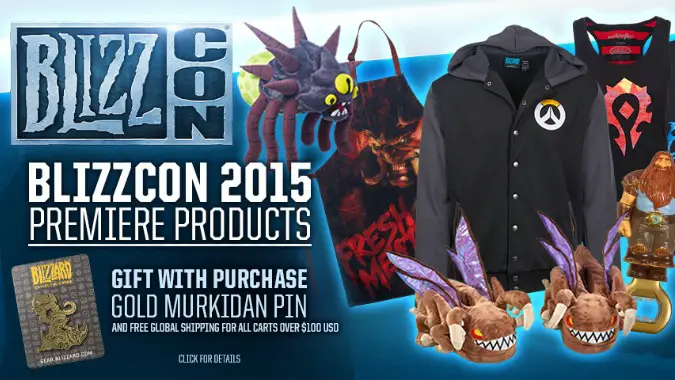 I really like going to BlizzCon, but I'm not the world's biggest fan of waiting in lines. Thankfully, at this year's BlizzCon, the Blizzard Gear Store is not only moving locations, it's going to be open a day early, for those that want to do all their waiting in line when there aren't a million entertaining panels going on. And even better than that, you can already get some items online through the Blizzard Gear store and avoid the lines altogether. I'm really happy to see the Horde and Alliance blankets make a return — I already have a Horde blanket, and it's the softest blanket I have in my house.
Coffee mugs and plush toys are my real weaknesses, however, and the jumbo size key art mug has my attention. Anything that holds more coffee is automatically great, but the key art this year was done by Laurel Austin, who did the art for The Burdens of Shaohao and Lords of War — I absolutely love her work, so I think a new mug is probably going to end up in my bags this year. And maybe a Dark Whelpling, because I'm a sucker for adorable toys. And maybe a pin to go on my goody bag.
What do you guys think of the BlizzCon 2015 merchandise? Are there a few items you're dying to pick up? Is Pepe going to find a new perch on your head, or maybe an Abathur Symbiote hat instead? What kind of merchandise are you into — plush toys, posters, coffee mugs, or just some new items for your wardrobe?