BlizzCon swag now available in the Gear Store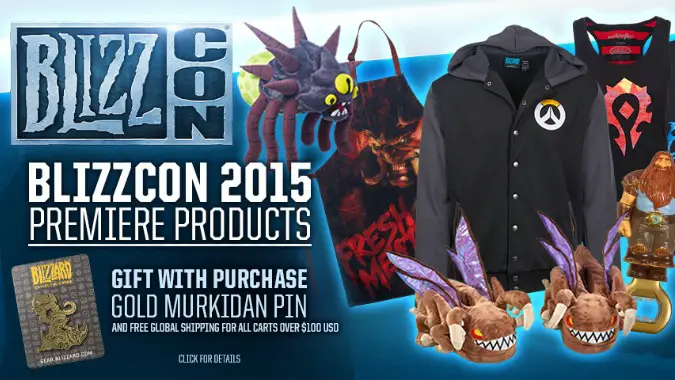 Looking to pick up your BlizzCon swag without waiting in the excessive BlizzCon store line? (Or from home, for those of you who aren't attending in person?) Then you're in luck, because this year's BlizzCon merch is now available on the Gear Store.
To buy any of these items, you'll either need to be a BlizzCon ticket holder or virtual ticket holder, but if you fit those qualifications you have a world of new Blizzard toys available to you. This year's highlights include the Abathur Symbiote Hat, Butcher BBQ Apron, and Zergling Plush Slippers. As expected, there are also pins, tees, posters, and mugs with this year's convention art plus some nice options for the ladies (like this Cute But Deadly tank). We recommend ordering quickly if you want one of these items, as we're seeing some already listed as sold out — though it may well return before the convention.
Unfortunately for those of you who want to get all of your shopping done in advance, there are usually at least a few items that are only available on the convention floor — though those, too, may show up in the Gear Store later if you're willing to be patient.