News
Oct 22, 2015 7:00 pm CT
Activision Blizzard creates new eSports division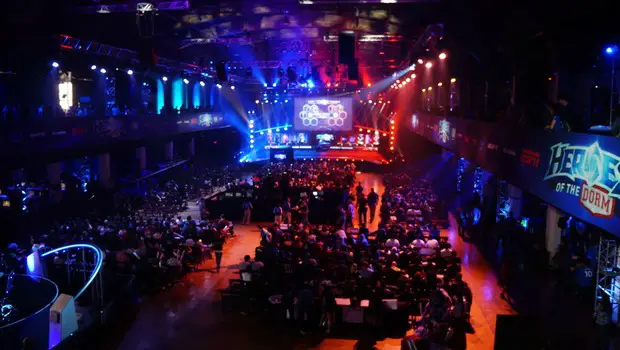 Activision Blizzard previously was split into only two game divisions: Activision and Blizzard. But now our favorite gaming company has added a third (of yet unnamed) division to be focused on eSports — and has pulled in some big talent to do it.
Heading up the division is new Chairman Steve Bornstein, formerly CEO of ESPN, and Senior Vice President Mike Sepso, formerly President of Major League Gaming (MLG). That combination brings a lot of sports and eSports experience to the table — and it's a clear sign that Activision Blizzard is making a strong push into the burgeoning eSports space. With the increasing number of people watching eSports in person, on Twitch, or on TV (the Heroes of the Dorm competition earlier this year was broadcast on ESPN2), Bornstein feels that "eSports will rival the biggest traditional sports leagues in terms of future opportunities."
While eSports is certainly on the rise, it's hard to see it growing quite as large as traditional sports any time soon — but Activision Blizzard is making a bet that it will in the future.