The Queue: Can't you just ask Percy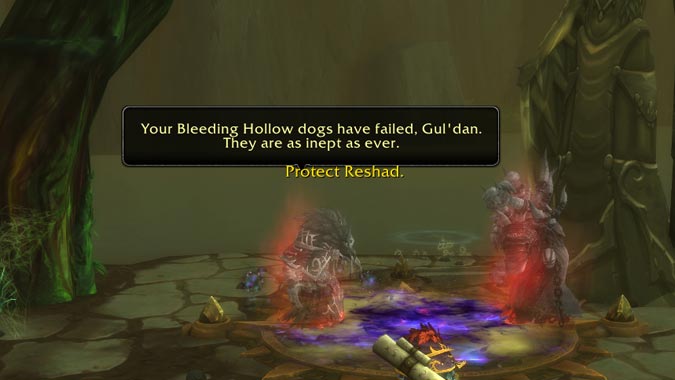 Welcome back to The Queue, our daily Q&A feature for all of Blizzard's games! Have a question for the Blizzard Watch staff? Leave it in the comments!
You know what I really don't like? When a quest chain comes up with a bit of interesting something or other to watch, and instead of being allowed to watch it, you have to contend with angry mobs instead. Why are you putting in the neat cut scene hologram back and forth dialogue if I can't actually read it or appreciate it, as I'm very much occupied in the task of not dying? It seems silly, yet I've seen it happen more than once. Let's move on to your questions, shall we?
---
CAPTAINCAKEWALK ASKED:
Q4tQ: What's the one thing in Warcraft that has intrigued you, but you have never found a legitimate answer that puts all speculation to rest?
I want to know what happened in the crypts beneath Karazhan. You do not call a place the "Upside-Down Sinners" without having some kind of wild and possibly creepy story for doing so.
And as a bonus, second thing — I'd like to know exactly what happened when the exiled night elves arrived on the Eastern Kingdoms. There's that small bit of story about how they heard dark whispers, and there's that intriguing bit in Tirisfal Glades with the fairy dragons, and I'd like to think these things are related, but man I'd just like a clear explanation of that particular bit of Azeroth's history.
---
MATTSIN25 ASKED:
QFTQ-Are the Orcs leaderless now? Every faction has a "leader" except them. Even if we don't see the Goblin one, he's mentioned. Do you think a new leader will come along in Legion?
That's a good question — and we don't have an answer to it. The orcs aren't leaderless, as they still serve the Horde and the Horde has a Warchief, even if he isn't an orc. But as far as a separate faction leader goes, as far as we know nobody has been officially placed in that position.
---
AVAYLON ASKED:
Greetings,
The below site says the expansion is coming out during Blizzcon.  This can't be true… is it?
Not even remotely. We won't see Legion release without a beta. We haven't seen or heard anything about a beta yet. We'll see more information on the expansion at BlizzCon, but there is absolutely no way the game will suddenly and magically be released.
---
VINDRIOS ASKED:
Q4tQ:  If Varian dies in Legion (which some fans have speculated) who would be a suitable successor to helm the Alliance?
I doubt we'll see anything bad happen to Varian in Legion. But if it does, Anduin is old enough to lead — he's the same age his father was when he officially took the throne after the Second War. And since Velen had some crazy visions about Anduin leading a united army, well, it seems the logical leap to make.
---
@CYMRE ASKED VIA TWITTER:
Were Illidan and Malf idential twins at one point or just fraternal?
They were never identical. Similar build, but different hair color. You can see the difference on the cover of the War of the Ancients trilogy, shown below.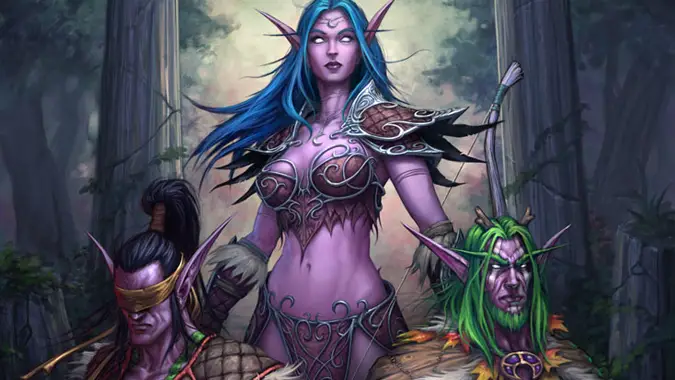 ---
@RHOWOW ASKED VIA TWITTER:
Q for the Queue: Would you like story progression in Legion at endgame similar to patch 5.1 content, or something different?
I don't think it all needs to be exactly the same as 5.1 (variety is a nice thing to have, after all), but I think they'd be doing themselves a disservice if they didn't have at least one faction or another with a similar style of rep grind with progressive story folded in. Patch 5.1 was amazing. It was really well done, and more importantly, it was really well received, so I'm not sure why they aren't handing us more of that kind of material.
That's it for today's Queue — if you have any questions you'd like to see answered, be sure to leave them in the comments below!