Stream BlizzCon's eSports tournaments starting today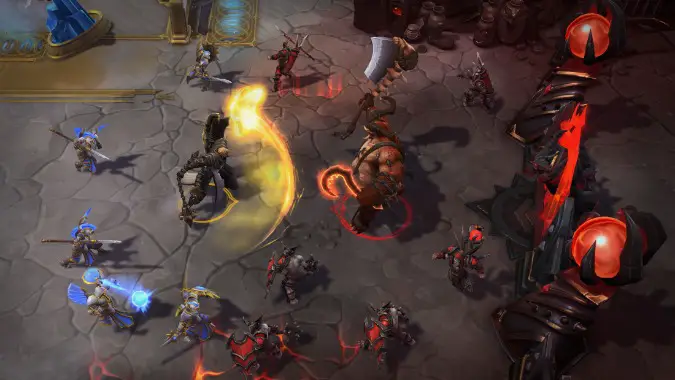 While BlizzCon is still a week away, the convention's eSports tournaments kick off this week — and you can watch them online now. This week you'll find the StarCraft 2 World Championship Series Global Finals, 2015 World of Warcraft Arena World Championship, 2015 Hearthstone World Championship, and the 2015 Heroes of the Storm World Championship.
Not all of the matches we'll see this week will be elimination matches to decide tournament winners, but they'll all be a chance to watch some of the today's top players in action. Check out a full schedule of the pre-BlizzCon events as well as streaming links below.
StarCraft 2
Sunday, November 1: Round of 16, 10AM – 10PM PST
World of Warcraft
Friday, October 30: Group play, 1:30PM – 8PM PDT
Saturday, October 31: Group play, 1:30PM – 8PM PDT
Hearthstone
Wednesday, October 28: Group play match 1, 9AM – 1:30PM PDT
Thursday, October 29: Group play match 2, 9AM – 2PM PDT
Thursday, October 29: Group play elimination matches, 2PM – 7PM PDT
Friday, October 30: Group play winner matches, 9AM – 1:30PM PDT
Saturday, October 31: Group play decider matches, 9AM – 1:30 PM PDT
Heroes of the Storm
Wednesday, October 28: Group play, 1:30PM – 9:45PM PDT