Overwatch's latest hero is StarCraft crossover D.Va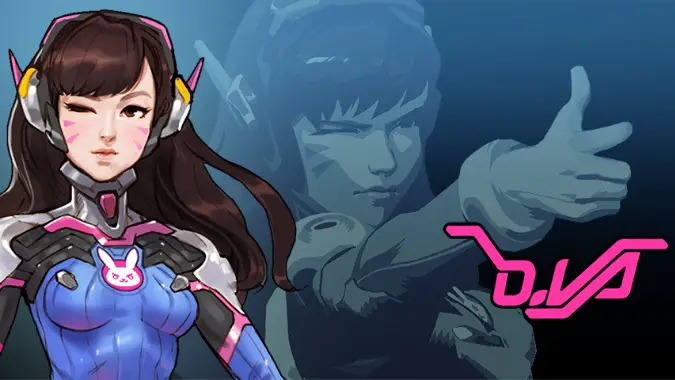 Weren't we just talking about Blizzard's odd game-world crossovers? Well, the latest Overwatch character looks to be Hana "D.Va" Song, a (fictional) professional StarCraft player on team MEKA — and that puts us right back into crazy crossover territory.
Though Overwatch hasn't announced the character in the traditional way (you won't find her on the Overwatch website), D.Va has a profile on the StarCraft 2 WCS page alongside real pro gamers. Though the profile lacks the usual info on match history, rankings, and preferred SC2 race, it does give us a bit of background on the character:
At the age of 16, D.Va became the #1 ranked player in the world and proceeded to go undefeated for the next three years in all competitions. D.Va is an international star, beloved by her fans at home and abroad, and has toured in exhibitions around the world. Recently, she has taken a step back from competition to focus on her commitment to protect the safety of her homeland.
It's not entirely unlike the way Blizzard teased us about the arrival of Lucio by announcing the in-world news that he was releasing a new album.  As to what her abilities might be, however, we can only guess — with Lucio, there was certainly the hint that he would have sound-themed skills, but what combat skills would a pro gamer have? Perhaps we'll see her using computer skills to manipulate the environment and give her team an edge… or, further into crazy crossover territory, maybe she'll have picked up a few tricks from her game of choice.
For more details as they happen, keep your eyes here — or follow @PlayOverwatch on Twitter.