Breakfast Topic: What are you doing in-game for Halloween?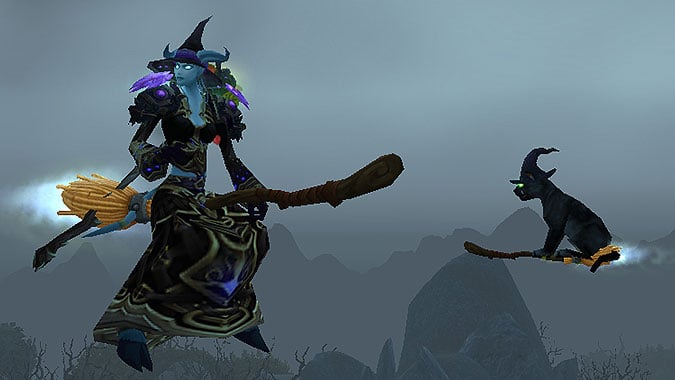 Now that Halloween is upon us I'm assuming you have your costume picked out, your house decorated and your candy bowls stocked up. But what are you going to do in-game to celebrate this festive holiday?
In WoW, today is the last day to finish up the Hallow's End world event. Which means your final chance for the year to get the new rewards like the endlessly entertaining Coin of Many Faces. There's also trick-or-treating with your guild around the inns of Azeroth to see what goodies you can pick up. And you can always play some pranks on your friends, using goodies in your toy box. The Angry Beehive is a favorite of mine.
In Heroes of the Storm, you can try dressing up as something spooktacular. With the Hallow's End Ultimate bundle you have your choice of costumes for certain heroes, from pirate to skeleton to vampire queen. And you can always play Leoric who is technically a ghost when he dies in addition to being, you know, a skeleton king when he is alive. Or undead. Unalive? I'm sure there's a proper term to be used here somewhere.
As for Diablo, it's kind of Halloween every day in that game, wouldn't you agree? I mean, if you're into the horrific death, despair and dismemberment part of the holiday…
So, will you be treating yourself to in-game Halloween fun tonight or sit at home feeling tricked you didn't get into the Overwatch beta yet?