Con Before the Storm's BlizzCon party schedule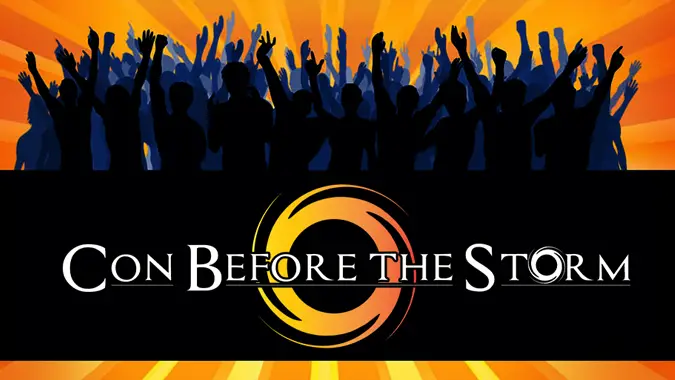 The Con Before the Storm party schedule is starting to look as packed as the actual BlizzCon schedule. A lot of really cool people will be attending, covering a lot of different topics, chatting with guests, signing autographs, playing games… the list goes on. Follow all of the participating personalities with my Twitter list. Blizzard Watch's Alex Ziebart, Matt Low, Noxychu, Anne Stickney and I will be on panels and/or signing autographs. RSVP for the party here (the more accurate count we get, the better we can estimate bartenders, volunteer staff, etc).
The event kicks off on Thursday, November 5th, starting at 6pm. Head to the Hilton and take the escalators up to the 4th floor to find us.
Let's get right to it. Here's the lineup!

Podcasts
World of Podcasts kicks off the party at 6:00. Here's a line up of podcast shows for the party.
The Forum: Artist Stage
6:00 – Podcasting Q&A: How do you start a podcast? How do you build an audience? Podcasters will take audience questions!
6:50 – Barstools & Breweries: Get the scoop on local breweries, bars and other places with guest OCBeerBlog. Hosted by CTR's Hawgeye.
7:30 – Q's Corner: Live art with Quori, focusing on Arthas.
9:00 – Cosplay Creation: Join past contestants & winners from BlizzCon cosplay contests in a behind the scenes look at cosplay, costume creation, and more. And yes there will be real costumes! Special guests Py Wilson, Serephita, Avery Faeth, and Inquisitor Aura.
10:10 – Role Played! We are hosting a Live RP event including a few props. Hosted by Tarcanus Frostbourne, Meagan, Turwinkle,  and Juuno.
The Forum: Gaming University
6:15 – Lost in Translation: Learn how developers communicate & why it matters. Want to provide better feedback regarding Legion, explain game concepts to a friend? Stubby can help!
7:05 –  Origin & Evolution: How to take a fansite to the next level. Alex Ziebart from Blizzard Watch (yay!), Vee Tegen (Zoopercat) from Ask Mr. Robot (psst, this is me!), and Wil Derringher from d20crit share insights, stories, and answer your questions.
7:55 – Artificial Intelligence: Learn how theorycrafting, data and tools affect your choices in-game. Is there a right way to play? Eric and Peter from Ask Mr. Robot host a discussion on the topic.
8:45 – Science of the Storm: Dive into all aspects of Heroes of the Storm. And if you're going to watch the HotS tournament at Blizzcon, stop in for a team and strategy overview. NerdiChar and others weigh in.
9:35 – The Big Bang: We discuss Legion. Surviving Blizzcon, and more! Hosted by Bay from Final Boss TV.
The Tavern
Join us in "The Tavern" room to play some games, including a RL Hearthstone board and cards. It's pretty epic. Homebrewed Dwarf and That Random Geek have organized games going on all night, including Blizz Out! and trivia. Blizz Out is a new take on the game Geek Out. Where teams have to one up each other in name a number of items that are in a category from "Hearthstone Cards that Cost 2 Mana" to "Zones in Kalimdor". However, do not overbid on the number you can name otherwise you will be eliminated from the game.
6:30 – WoW Blizz Out!
7:00 – Diablo Trivia
7:30 – Starcraft Blizz Out!
8:00 – Warcraft Lore Trivia
8:30 – Diablo Blizz Out!
9:00 – Starcraft Trivia
9:30 – Hearthstone Blizz Out!
10:00 – Blizzard Trivia
10:30 – Blizz Out!
The Taproom
You can meet your favorite bloggers, podcasters and fansite people any where at the party, at any time. But many of them have also set aside specific times to be in the Taproom to hang out and sign autographs. A lot of the guests are bringing stuff to sign, but you should also bring your own, just in case! Blizzard Watch will have 4×6 postcards to sign with Noxychu's blue Mercy. There might also be a few surprise guests to stop in, like maybe a favorite Robot of mine? Superhost Darrie (from OpenRaid and ZergID) invites you all to stop by.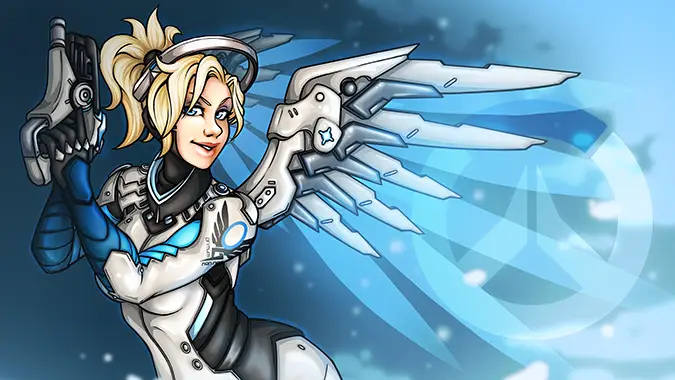 The Art Exhibit
There will be almost 200 pieces of art on display in the gallery, and every piece will be given away at the end of the night. Stop on in, pick your favorites, and maybe you will win. Several of the featured artists will also be at the party. You can also still preorder a poster bundle from several of the artists (it was sold out this morning, so I added one more set of 20 to preorder).
Here's a sneak peak of the art for the gallery. All of the artists shown will also be at the party!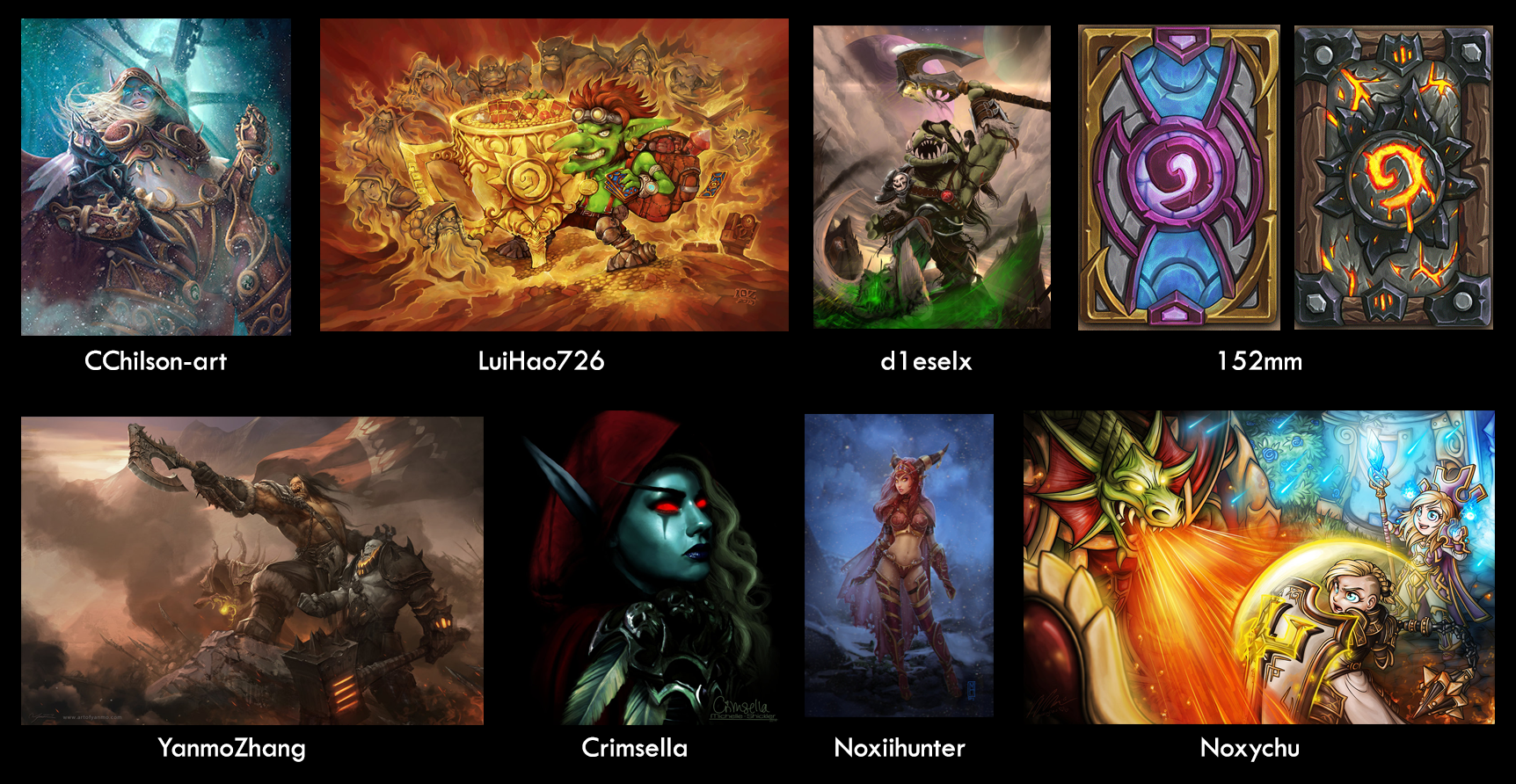 You will also find a photobooth in the art room and can pose with Kargath's Bladefist or an Illidan Warglaive, made by the lovely cosplayer, Serephita.
I'll see you there! Hugs are free, drinks are not.