BlizzCon 2015: The League of Explorers Hearthstone Adventure and Cinematic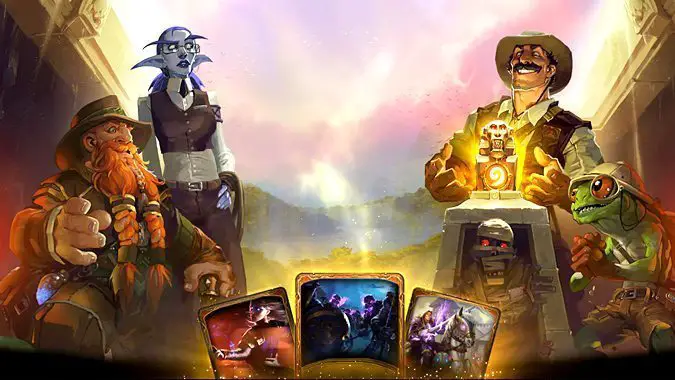 If Tavern Brawls aren't enough of a game changer for your Hearthstone experience, then the League of Explorers adventure is for you. Letting you explore those forgotten bastions of antiquity we've all heard so much about, in this adventure you become a part of this proud tradition. What does it entail?
For starters, you'll have four new wings to clear with new bosses, traps and 'ancient mysteries' to explore, and clearing them will gain you brand new cards. There will be nine class challenges, requiring you to use pre-built class decks to win new class cards. You can win Legendary cards for clearing an entire wing, you'll get to meet Brann Bronzebeard and other members of the League of Explorers, and there's a new Heroic Mode that allows you to do it all over again and conquer the four wings at a higher difficulty for greater rewards.
Interested? Don't take my word for anything, check out the preview video below.