Breakfast Topic: What was your favorite BlizzCon 2015 Day 1 announcement?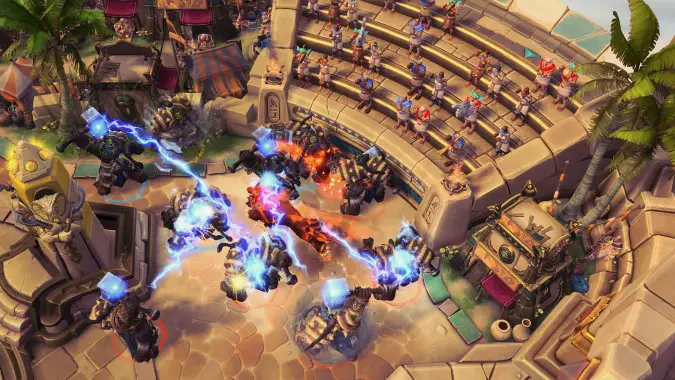 Yesterday was an absolute avalanche of news out of BlizzCon. Every title in the Blizzard stable of games got some love and most of the announced new content is coming sooner rather than later. Seems Blizzard knows how to please a crowd. But out of the many, many new features across all their titles, which one are you most excited about?
For WoW fans you got the Legion zone scaling, the new challenge mode and the revamped approach to end game content. Not to mention the beta kicking off in a matter of weeks. Heroes of the Storm laid out three new heroes, a new map and the amazing new Arena mode. Hearthstone not only gets a crazy new Adventure, but the first wing launches this Thursday! Overwatch debuted three new heroes and a new map plus a founders pack deal. StarCraft surprised us with mission packs and Diablo's upcoming Patch 2.4 brings set dungeons, new zones, new rifts and improved seasonal rewards.
For me, the best is the Heroes of the Storm Arena mode (though Cho'Gall was a close second!). I got to play a few rounds at the BlizzCon demo stations and it was quite fun. 5 Raynors vs 5 Raynors was a blood bath. And on the game where we had two Kael'thas' on our side we wrecked the other team. Short games (5 mins give or take) and crazy team compositions injects a whole new level of fun in the game.
Which announcement was your favorite?