Rogue's class hall will not be Ravenholdt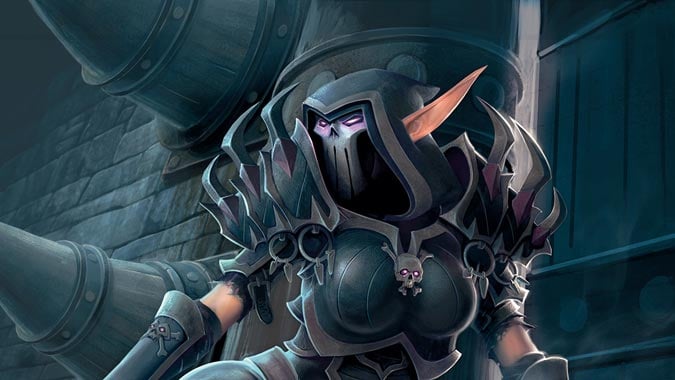 In the same interview with Dave Kosak (Lead Narriative Designer) where he let drop some specifics about Legion's pre-launch event, he also told us that Rogues are not getting Ravenholdt as their class hall. Blizzard has something else in-mind entirely.
Instead of the Hillsbrad location, Rogues will be positioned in a speakeasy-type location underneath the streets of Dalaran. Not in the sewers. The full quote form the interview is as follows:
Originally Posted by Dave Kosak
Is it still going to be in the sewers? People are asking about that one.
So when we first said it was in the sewers I think people assumed it was just going to be in an existing room down there. And we've actually carved out a really, really cool space for rogues, like this little hidden secret enclave underneath Dalaran.
Like a speakeasy where you have to give the password at the door?
Totally! (laughs) That's the kind of feel we wanted to get is like — you know about this place, you whisper to the doorman and you get in there and there's a whole little clubhouse of seedy rogue characters that are all pulling the strings right from within the heart of Dalaran. So yeah, I think the rogue order hall, class hall is very, very cool.
Check out the full interview.