WoW
Nov 30, 2015 1:00 pm CT
Legion's Artifact weapon traits datamined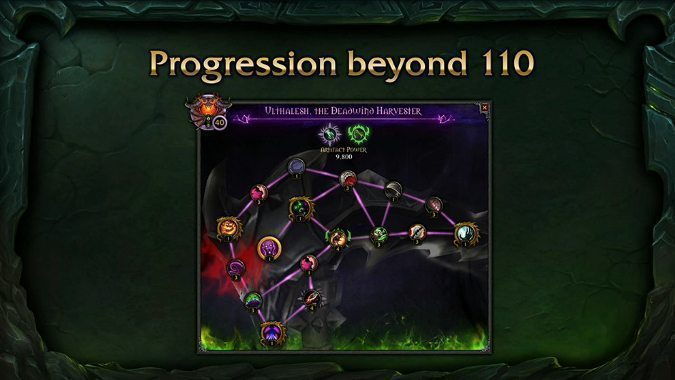 One of the most exciting features coming to WoW with the Legion expansion is the idea of the class Artifact. We've been given previews of their graphics and been told that there will be a long quest line to obtain them along with ways to grow their power. And now we finally know what traits are initially planned for the artifacts and how they are gated.
Be warned, there are Legion spoilers below — but if you want a first look at the Artifact system to come, read on!
Standard, but necessary disclaimer: these traits are in early beta. Many are missing or are just placeholders while none have numeric values yet. But you can get an idea of where the designers are going with each one listed by taking a look at WoWDB's Artifact Calculator. Each artifact will have a starting trait, three major traits, and a handful of minor traits. The major traits are capped at rank one and the minor traits at rank three, but the ranks can increased by up to two ranks using runes.
Having a Druid as a main, I was most interested in what Artifact traits had in store for my character. While Feral isn't in at all yet, Restoration has some impressive major traits, Guardian looked solid, and Balance looked… lackluster. Some other class Artifacts caught my eye as well, particularly the Hunter Beast Mastery artifact with its Master of Beasts and Guardian of the Thunderspark traits. And the Holy Priest Artifact has a trait that literally calls a Naaru to appear by your side and aid in healing.
We're still unclear how we will accumulate points to put into these traits or exactly how runes are obtained. We do know that Blizzard wants you to pick a class/spec artifact and stick with it, though they have indicated there will be a mechanism to catch up on artifact leveling if you decide to swap main specs — particularly with the new tri-spec system.