WoW
Dec 15, 2015 4:48 pm CT
Legion Alpha: First look at Class Order Hall Missions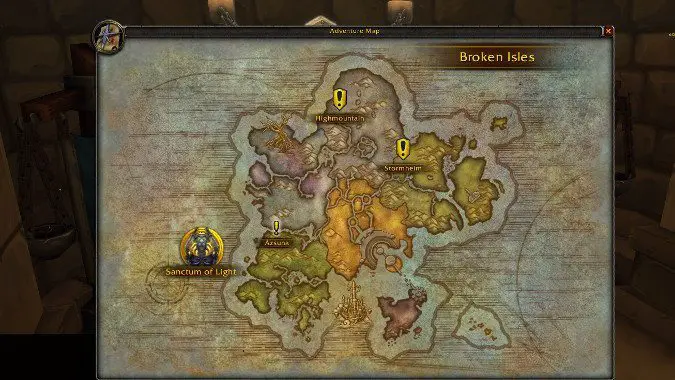 In the Legion alpha, we will still have a few scrappy individuals following us around. Some classes have already met the first of theirs in the process of getting their Artifact weapon. Now we get to see the first iteration of the interface they'll use while completing missions for you, and to no one's surprise, it's both familiar and unfinished.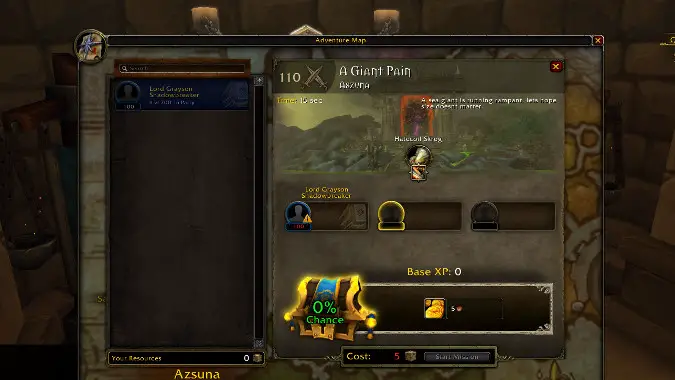 As you can see, it's still basically the Garrison Mission pane, complete with the Dark Portal in the background even though the mission is set in Azsuna. The missions themselves appear as quest markers on the same map that you use to choose your first objective, and once clicked on you're given a small precis of the mission before selecting it. It very much feels like a combination of the Garrison Follower system and the bounties from Diablo 3.
At present the most a premade character will have in terms of followers is one, and said follower will almost certainly be too low level to send on the mission anyway. So we can't actually try it out but the system is in place. I doubt that your current Garrison Followers will be eligible for these missions, or that this is even what they'll look like when it's all said and done. But it's an interesting glimpse into the process.