Breakfast Topic: My friends vs my faction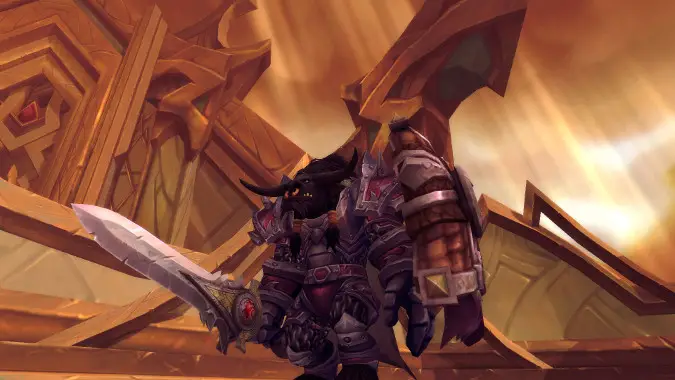 Lately I've been thinking about going Horde so I can play a Tauren. The problem is, everyone I know who plays WoW nowadays is Alliance. My wife, my friends in game, they're all Alliance players. So not only would I be starting over in a new faction, I'd be playing in a faction where I don't know anybody.
Now, if this were just an alt I plan on doodling around on, that's fine. I have several Horde alts like that already. But I'm talking about my main, the character I'd play first and most often in Legion, and I don't want to do that if I'm going to have to do nothing but solo content and PuG stuff while completely unable to talk to and hang out with my friends. Doing content with my friends is the best part of any MMO, and being unable to bring my Tauren to groups just because he's a Tauren and they're all Alliance will bum me out in no time flat.
I don't really know what I'm going to do. One can say 'make more friends' and that's a valid suggestion, but I don't feel like having to not play with my current friends is an ideal outcome. So I may end up staying Alliance rather than have to do that. Any suggestions, ideas, thoughts? The comments await your feedback.