Reminder: Diablo's Season 4 ends tomorrow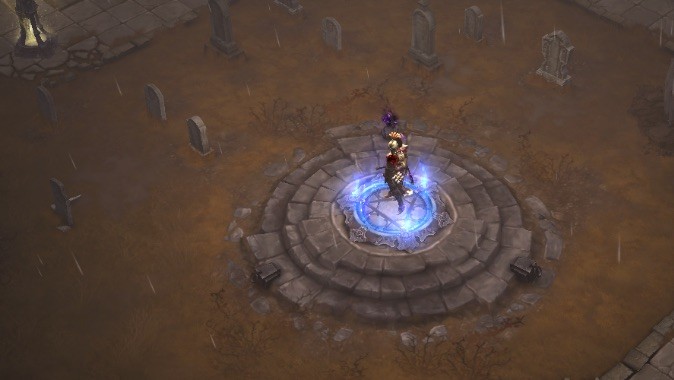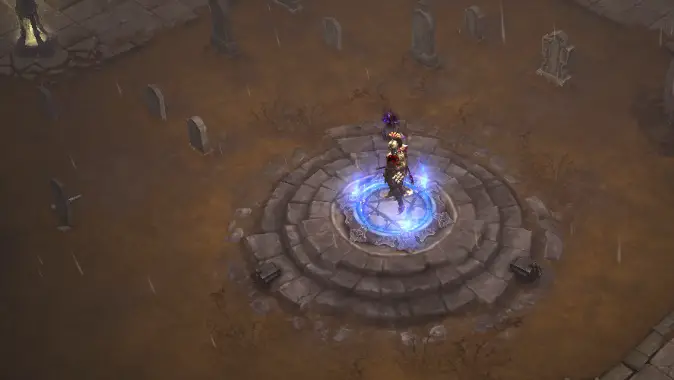 That's right, Season 4 is coming to a close. If you were working on Diablo 3's Season Journey (read: Season-specific achievements with their own set of rewards) or getting the Malthael's Charger mount in Heroes of the Storm, you have just one day left to do it. If you haven't put in much effort on these through the season — or, like me, you started at the beginning of the season but then forgot about it — some of this is still doable (at least with help from friends). For Malthael's Charger, all you need to do is hit level 70 — and we've seen that done in around a minute with enough help, but even without such pro-level assistance it's probably still doable if you want to push for it.
The season ends on December 30th at 5PM PST, and if you want some tips on making the deadline, read on.
Compared to WoW, leveling in Diablo is pretty speedy and if you have a friend or two into Paragon levels who's willing to lend a hand — or you can find random groups willing to take lowbies for last minute leveling — reaching 70 shouldn't be an issue. But if you don't have a lot of experience, it can be tough to figure out the right way to go about it. Here are some suggestions:
Your game should be in Adventure Mode. Campaign Mode is a slow way to level and if you really want to catch up on the story you can do at your leisure once the Season's over.
Ratchet up the difficulty to the highest you can manage without dying constantly. Higher difficulties mean more experience, but dying cuts into the time in which you could be leveling, so you'll want to find the right balance for your character.
Equip all the gear with +experience you can find. If you aren't finding a lot of gear with that stat, you can do a couple of things to help out:

If you can find a helm with a socket, you can socket it with a ruby for +experience.
You can enchant your gear to swap one stat for another. Put any piece of gear into the enchant window and click the question mark beside stats to see if it can be enchanted to +experience. My advice, however, isn't to burn too much time enchanting, since leveling is quick and you'll run through gear quickly.

Run Bounties: They're marked on your map with exclamation points and you just need to click on it to go there. Finish whatever objective is listed for a big batch of experience and rewards.
Run Nephalem Rifts: Click on the Nephalem Obelisk (you'll know it when you see it) in town to head into a Rift. It's a randomly generated dungeon that you can just plow through for quick experience.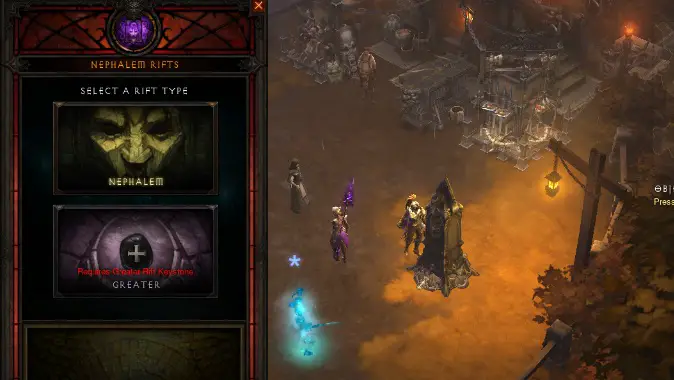 But the best way to level is to get a level 70 friend or two with you. They can run Rifts and you can follow along behind at a safe distance (be careful, especially if you're very low level) to soak up experience. They can also run Bounties and you'll get the Bounty reward even if you weren't following them around (though you'll miss out on the experience from just killing things).
There may also still be time to finish the first four chapters of the Season Journey (if you have some time to work at it), which will award you an in-game cosmetic pet. A lot of these achievements you'll pick up as you go, but some will definitely require a bit of effort — check out the Diablo Wiki for a list of requirements.
If you don't have the time to finish out this this season, there's always the next: Season 5 will start on January 15th with an all-new set of rewards, including a full class armor set.