Breakfast Topic: Are you still playing with Pet Battles?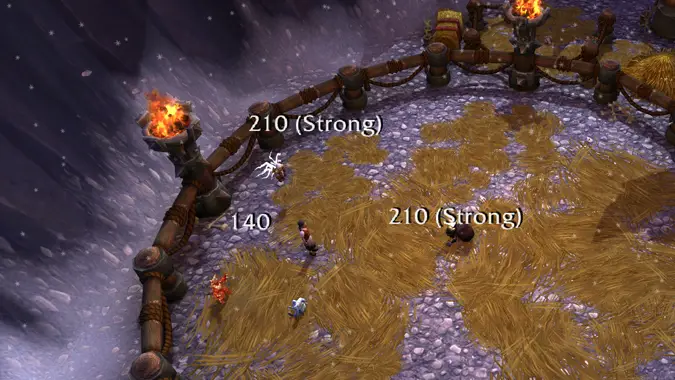 This week marks the Pet Battle Bonus Event, which I don't usually pay too much attention to, except that the stars aligned and brought Squirt to my garrison. Battling Squirt nets you a lot of XP for your fuzzy little pals, so I figured hey, why not see how many pets I could get to level 25 with an hour or so of dedicated pet battling? The answer was … a lot. So many. I think I shoved 25 pets to max level before my buff food wore off, and I'll probably do another round before she disappears. I was only intending to level my new pets, but with so many stuck at lower levels…well, why not, when it's this easy?
There's an ebb and flow to my Pet Battle obsession, though. Sometimes I'll ignore them for months, and then somewhere, somehow, the spark to level and collect gets re-ignited and I end up running around trying to complete all the achievements. It's a feat I still haven't managed to do, and I don't know if I'll manage it before Legion is launched next year. But hey — at least there's going to be a lot more critters to pick up on the Broken Isles, right?
What about you guys? Are you still playing with Pet Battles? Do you try and capture pets when and where you can? Is it something you like to spend a lot of time on, something you do every now and again, or something you ignore completely? Do you have your Menagerie fully upgraded, or is it still just quietly taking up space, waiting to be unlocked?