News
Jan 5, 2016 7:00 pm CT
Activision Blizzard moves into eSports, buying MLG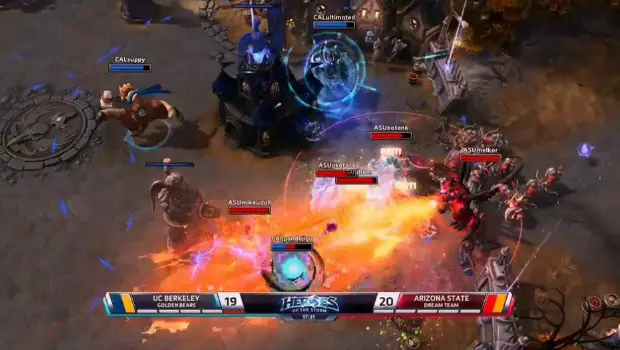 Back in October, Activision Blizzard created a new division — the Media Networks division — dedicated to eSports. Though this may not seem like a big deal — after all, Activision Blizzard does a lot of eSports — it shows a pretty big investment in the growing eSports field. The company already hired big names from ESPN and MLG to build out their eSports business, but now they've made an even bigger investment by buying MLG outright.
So what does this mean for Activision Blizzard — and MLG — moving forward?
Though we don't know how much Activision Blizzard spent, it's estimated at $46 million — and that probably makes it a great buy if the company's really dedicated to growing its eSports presence. Activision Blizzard has picked up of sizable team of pros that already know eSports in and out as well as a community of over nine million users and the tech platform to smoothly stream games to them.
However, the news could be bad news for MLG, too, which currently partners with many other gaming companies to stream eSports events — and may decide to back off now that MLG is owned by a gaming industry rival. However, Media Networks division president Mike Sepso told the Los Angeles Times that Activision Blizzard's divisions are run autonomously, and other gaming companies know that. Time will tell whether this works out for MLG and Activision Blizzard, but in the meanwhile we're assured to see lots of new eSports coverage from the company.