Breakfast Topic: Are you still getting new garrison missions?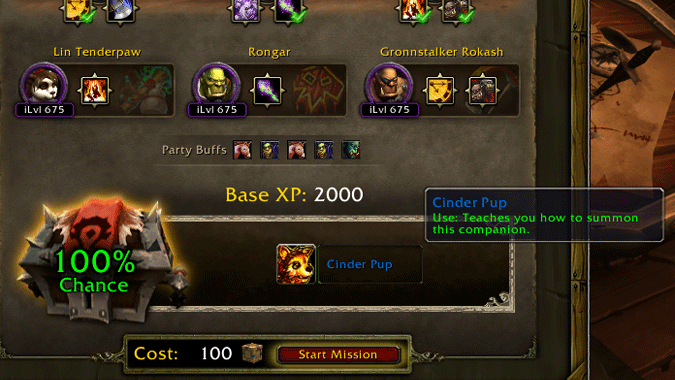 I had a surprise waiting for me when I logged on yesterday to do the usual round of follower do-si-do when I noticed that one of the missions I had in the pile was to go fetch…a puppy. A fiery, fluffy bundle of barking joy, just for me. Needless to say, I immediately threw my best followers on the trail. I mean, come on, it's a puppy. I need that for the salvation of Draenor. Absolutely.
More importantly, it was a garrison mission I'd never seen before. I know there are rare missions I've yet to encounter — somewhere, apparently there is a mission that rewards some kind of mount — but it's felt like the last several months have just been an endless repeat of the same missions, over and over again. Not that I mind, considering the amount of gold I've slowly farmed since I've hit level 100. But it does get a little…repetitive.
This has me wondering, though, how many other new missions are out there, missions I just haven't seen yet because of RNG. And I'm also wondering about you guys — are you still finding new garrison missions to complete? Have you gotten any really noteworthy or cool rewards? Have you noticed any really odd missions in your regular lineup? And most importantly…do you have a puppy yet?