Breakfast Topic: How many abilities do you really need?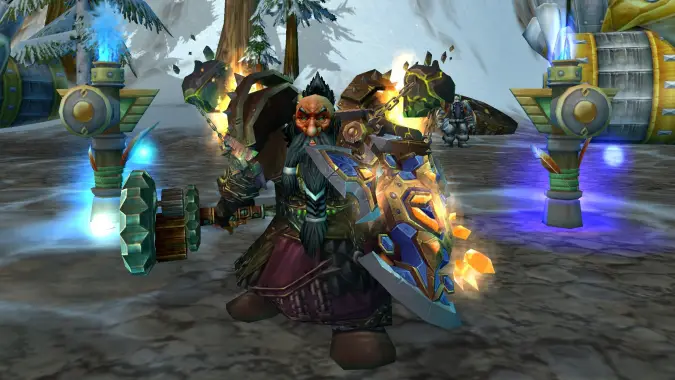 While I haven't played every class and spec available in the Legion alpha, I've been struck by how empty my toolbars are on the ones I have played. We knew that many specs were getting pared down and reorganized to better fit into their particular fantasy, but knowing it and seeing it in action are completely different things.
I've grown accustomed to having secondary and tertiary toolbars, hotkeyed for easy access. My Shaman has nearly a full toolbar of totems and each shock is hotkeyed with a different modifier (4, alt-4, shift-4) so I can easily hit the right one when I need it.
But in Legion, it's a different story entirely.
Setting up new characters in the Legion alpha, I've found that I need to put the abilities I used to keep banished to my fourth button bar on my primary bar to keep it from being half empty. When I pick all of my talents and pull all of my spells out of my spellbook, I have perhaps a toolbar and a half worth of abilities — with a bit more if I add my Hearthstone, food, potions, and the like.
Though I haven't played any class enough to decide whether this is good or bad, after a decade of playing World of Warcraft with packed button bars it certainly feels odd.
So today let's talk about our spellbooks. Just how many spells do you feel you need to play your character? How many spells do you need to make play both challenging and fun?