Breakfast Topic: Please stop with Alliance vs. Horde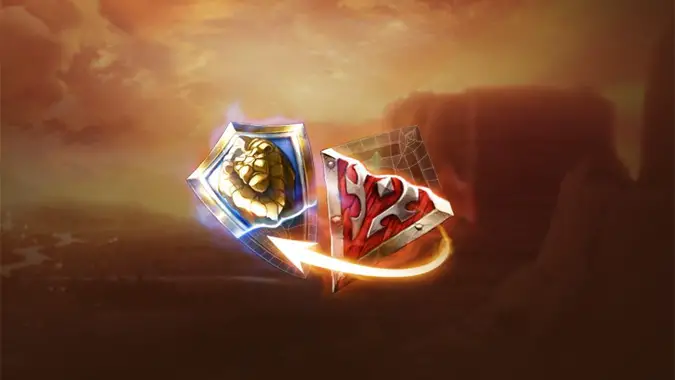 I get it. It's World of Warcraft. War is right in the name, so conflict has to be a major element of gameplay. As we level from 1 to 100, we kill hundreds, thousands of creatures across Azeroth — and when we reach end-game, our goal is to kill even more.
And why not? The world is full of bad guys — with dragons that need slaying, demons invading our planet (again), the plague of undeath turning allies into enemies, there's no shortage of targets. They attacked us first, so, really, there was nothing we could do but add another number to our kill count.
But despite the in-game carnage we cause on a daily basis, there is one in-game rivalry I wish we could get rid of: Alliance vs. Horde.
The game's story is designed to make you care about your side and dislike the other. The opposite faction attacks you when you approach and you'll get quests to foil them, attack them, and kill them. Lore aficionados can give you a list of reasons why the opposing faction is terrible. Blizzard itself often gives things a faction rivalry spin — with players competing for which faction cheers loudest at BlizzCon, the Warcraft movie asking you to "choose your side," and even the Azeroth Choppers asking you to back Team Alliance or Team Horde.
There are obvious reasons for the Alliance and Horde's in-game rivalry, but the problem is when that rivalry comes out of the game. Sound silly? Maybe it is, but there are players who get harassed or mistreated due to their faction choice. The rivalry can be fun, but there's a point at which it's certainly not — and every time Blizzard plays up that rivalry, it seems to bring at least some of the worst to the surface.
That's a shame, because we all play and love the same game. As someone who's played both Alliance and Horde, has max-level characters on both sides of the fence, and has made life-long friends while playing with both factions, I've got to wonder… why can't we all just get along? Whatever we we play, we're playing (and loving) the same game — and that should be a place we can come together and celebrate, while the clamoring over factions only seems to divide us.
But that's me, and we're here at another Breakfast Topic to discuss what you think. So, readers, just what do you think of the faction divide? Is it good for the game? Is it a fun rivalry — or does it only push us apart?
And, really, why can't we all just get along?