Watch us run Legion's Darkheart Thicket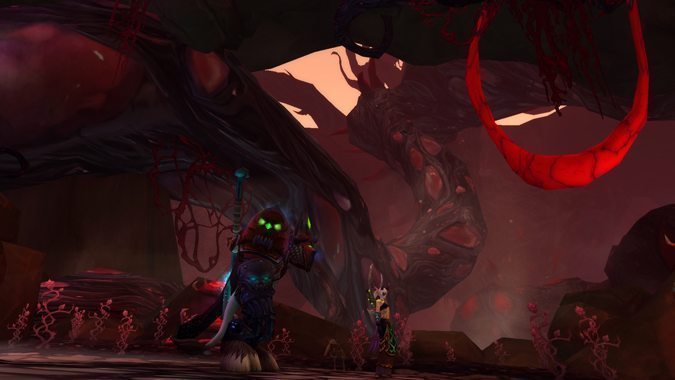 The Legion alpha returned last week, and along with some new classes and specs, a new dungeon was also unlocked for testing. Darkheart Thicket is a twisted, sprawling mass of thorns, vines, shrubbery, and plenty of things that really want to kill you — so of course we got the team together to give the place a thorough testing. The dungeon itself presented some cool new visuals and a stunning look at tormented landscapes twisted and crafted by the Emerald Nightmare.
Although our run wasn't quite as successful as it could have been, there were some situations that brought up familiar memories of the hectic days of running Upper Blackrock Spire and even Blackwing Lair. The good kind of memories, we swear. While the dungeon wasn't quite tuned correctly, it was still plenty of fun — check out the video after the break.
If you're looking for more from Legion dungeons, head over to our YouTube channel and take a look at our attempts with Black Rook Hold and Halls of Valor.