Warcraft 3 brought to life in StarCraft 2's Arcade Mode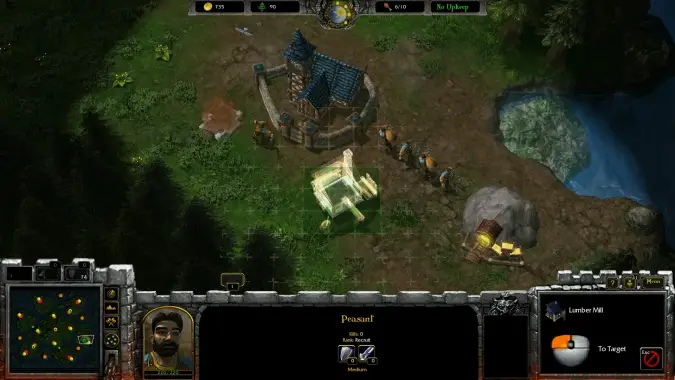 We may never get an official HD remake of Warcraft 3 from Blizzard, but thanks to some intrepid modders in the StarCraft community, that may not be an issue. Some of you may have already been aware of Warcraft: Armies of Azeroth — it's been in the works for quite some time now — but up until recently it's only been shown in previews and teaser videos. Thankfully, the wait is over, as the mod was just released in public alpha form for anyone interested in spending their weekend seeped in nostalgia. There are, however, a few caveats to keep in mind before playing.
For starters, it's technically an alpha. It runs incredibly well right now, but there's still a chance you may encounter untextured models or mismatched icons. Additionally, as best as I could tell, it's only available as a multiplayer game on a single map, with Orcs and Humans being the available races to play (Undead and Night Elves are on their way, though). Thankfully starting a game doesn't require anyone in your party, so if you want to hop in and take the game for a spin, you're able to do so very easily.
I gave the game a brief play and it's everything I had hoped for. It runs smoothly, it feels and sounds like Warcraft 3, and the creators have clearly put an incredible amount of work into the game to bring units to life (even going to far as to create custom models that couldn't be imported from anywhere else). For anyone who's been itching for a taste of a shiny new Warcraft 3, this is your mod. If you're still on the fence and need swaying, Nixxiom and Nobbel both had a chance to show off just what makes this mod so impressive. To find the mod, simply search the StarCraft Arcade for "WAA Turtle Rock [4]" and hit play! Zug zug!