Daredevil season 2 trailer shows the Punisher and Elektra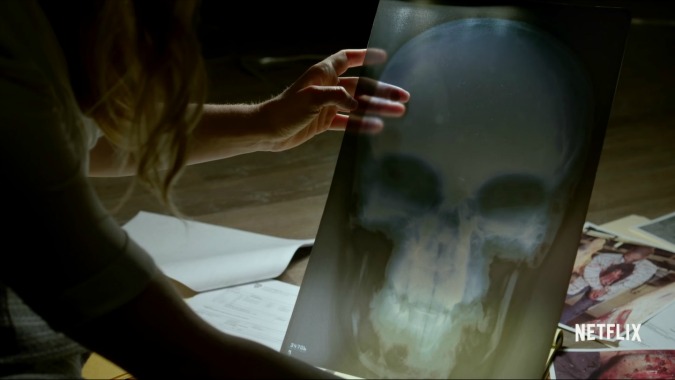 After a fairly disappointing teaser trailer, the new Daredevil trailer brings out the, ahem, big guns.
After a strong first season, Daredevil is coming back for a second season on March 18 and he's bringing with him two fan favorites: The Punisher and Elektra. The first trailer to roll out was a teaser that was honestly not very good. Finally, we get actual show footage and it looks like pure fan service in the best way.
I'm looking forward to the second season of the series. Jon Bernthal looks perfect as The Punisher and despite others' misgivings, I dig Daredevil's new outfit. I won't miss Vincent D'Onofrio's Kingpin as I thought his performance was… constipated. And I'm not looking forward to twelve more episodes of Catholic guilt. But I figure it will be balanced by more excellent action scenes and camaraderie amongst Matt, Karen, and Foggy.
I'm also more intrigued to see what they do with the Elektra storyline than the Punisher storyline. The writers may just use her sparingly and save her for season three, which I would understand, though I would be disappointed. She is a pretty amazing character in her own right and her relationship with Matt is complicated and a fascinating read in the comics.
As noted at the end of this trailer, there will be a second preview coming on Thursday, February 25.