Breakfast Topic: The Blizzard mobile games you'd like to see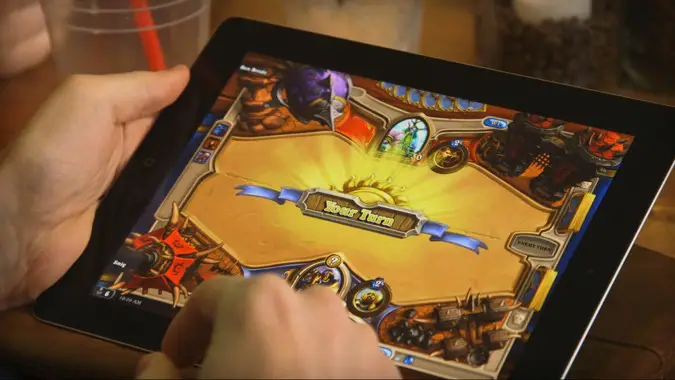 In an interview last week, Blizzard's execs talked about the company's possible future in mobile games — and though they say any plans are a long way off, why not start speculating now? Not everyone is a fan of mobile, but Hearthstone makes a great tablet game (or, when you're on the go, a great smartphone game) and more titles of its ilk could be a lot of fun.
So just what do we want next?
After seeing classic titles like Baldur's Gate and Final Fantasy be revived on mobile platforms, it might be fun to see classic Blizzard games get a similar treatment. The original Warcraft and StarCraft games seem like they'd be a good fit for tablets, and if they got a graphics update it could be a great way to revisit those games. Even Diablo and Diablo 2 might work well on mobile — and give players a chance to go back and experience those stories, since the original Diablo is no longer available for purchase.
In World of Warcraft, garrison management and missions already really feel like a mobile game — so why not make them mobile and let us run things from our smartphones? Or give us a mobile garrison game along the lines of Tiny Tower or Fallout Shelter? Admittedly, I might enjoy the Tiny Tower formula a little too much, but I'd definitely play it.
But while I'm thinking of great ways to explore classic or current Blizzard games, it's possible they have all-new titles — like Hearthstone — in mind, and if we're talking new games or franchises that's much harder to predict.
So tell me, readers — what kind of mobile games would you like to see Blizzard make?