Newest Legion alpha build nerfs gold missions, water striders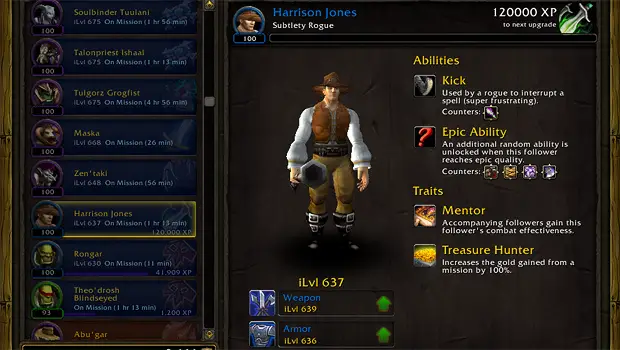 A new Legion alpha build has dropped and though it seems smaller than most it has one big change that was inevitable: garrison and naval gold missions are getting hit big time.
Gold payout missions at your Draenor garrison will now reward you with garrison resources instead when Legion goes live. Followers and ship traits that have the Treasure Hunter trait that increase gold rewards will now have the trait that increases the garrison resource reward instead. So now's the time hit the gold cap working those missions because the money making machine that is the Draenor garrison is coming to an end soon.
The other notable item is that the Water Strider mounts have been nerfed. The Azure Water Strider will now only work in Pandaria and the Crimson Water Strider will only work in Draenor, leaving the new Fishing artifact more desirable as your Legion option for water walking.
The rest of this patch is mostly spell tweaks, artifact trait changes, and zone iterations as well as a chunk of new profession recipes. No new class specs, dungeons, or outdoor zones.