Locked and Loaded: Legion alpha Hunter updates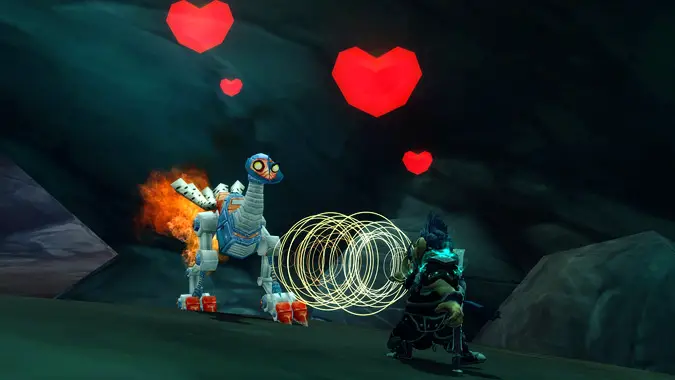 We're now about three months into Legion alpha testing the Hunter class, so I thought it would be worthwhile to revisit each spec and see what has changed since my initial first impression columns (Survival, Marksmanship, Beast Mastery). This week's build in particular comes with some exciting changes for Marksmanship.
General updates
Survival updates
It's hard to believe that it's been three months since I first got my hands on Survival in the Legion alpha test. My initial impressions were lukewarm, but a few improvements have been made since then.
Focus regeneration is an issue right now. There's simply too much down time while waiting for Focus. I feel like traps are still being under-utilized considering this is now the only spec that can use them. In my original post I gushed about how cool the old Dragonsfire Trap was, but that was later changed. It's now called Dragonsfire Grenade and instead of confusing the target, it just slows them by 20%. Maybe it was overpowered before, but at least it was a genuinely cool trap. Right now the whole talent tree feels dragged down by these trap talents that I have little desire in taking.
I believe Survival still needs a hook other than "it's a melee Hunter." A special tool or perk perhaps. It feels like you're giving up the benefits of being ranged but get nothing in return. Is that what melee classes are in WoW? I really wouldn't know, being a Hunter for my entire WoW career.
Marksmanship updates
Marksmanship has probably seen the most iteration thus far. It's been steadily improving and most Hunters I know who have tried it are seriously considering it as their primary spec in Legion.
Marksmanship has the most exciting set of talents at this point if you ask me. It's also the only spec where I'm not feeling Focus starved, probably because it retains some active Focus regeneration. I am enjoying the new Sidewinders talent in combination with Trick Shot and Patient Sniper. It feels wonderful to mark all of the targets in one fell swoop, then ricochet your Aimed Shots to them all. Marksmanship has has a solid foundation and its future looks positive.
Beast Mastery updates
As the most recent spec unlocked on the alpha, Beast Mastery has also seen the least amount of revision. There are a few things worth mentioning outside my initial impressions from last time.
Lack of Focus always seems to be a problem, though it can be mitigated by taking both the Dire Stable and Chimaera Shot talents. Being locked into two talents so you don't feel constantly Focus starved is not ideal. There are more changes on the way, as Celestalon previously hinted at a new talented shot that replaces Dire Beast. I am also excited for the future glyph that will let Dire Beast use my own stable of pets. I'm not a big fan of the random beasts.
Blizzard has been adding multiple charges to many Hunter abilities in Legion, and I think this would be a good fit for Dire Beast. The Wild Call mechanic which resets the Dire Beast cooldown has been equal parts frustrating and fun. It's frustrating because it always seems to reset the cooldown when there's only a couple of seconds left on the cooldown. This is inevitable when you have a cooldown reset mechanic on a 10-second cooldown ability. If Dire Beast had two charges it would solve this problem, result in more net Focus regeneration, and also make a talent like One With the Pack more competitive with the "mandatory" Dire Stable.
As a side note, now that we have maxed artifacts available for testing, I must say how cool it is to have Hati use Kill Command, Beast Cleave, and Bestial Wrath with my main pet. I have high hopes for Beast Mastery, but there is still a lot of work to be done.