New Hearthstone announcement Friday, March 11 at 10am PT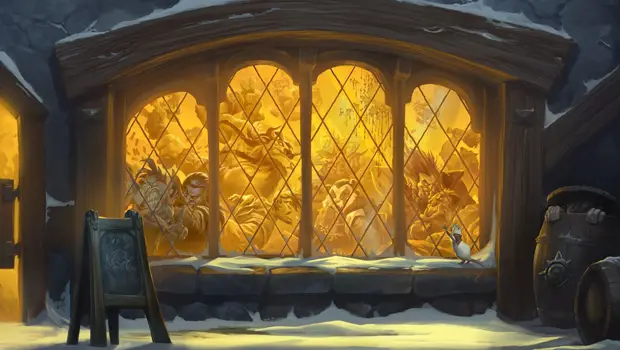 It's about time for some new Hearthstone goodness and it seems the Blizzard devs agree. Yesterday they announced that Lead Designer Ben Brode and Senior Producer Yong Woo will make an announcement about what's next for the digital TCG on Friday, March 11 at 10:00am PT on the Hearthstone Twitch channel. So what will it be?
Most likely they are announcing an expansion. They pattern of releases so far has been to alternate between an adventure and an expansion. Given that we just got the League of Explorers adventure in the Fall, we're due for an expansion next. What the theme of that expansion is going to be is a closely guarded secret as Blizzard isn't even giving us a hint.
The new cards should shake up the meta currently dominating the game along with the implementation of the recently announced Standard play format that removes Curse of Naxxramas and Goblins vs. Gnomes cards from purchase and ranked play.
Like other Hearthstone releases, expect the cards to be available very soon after the announcement, about four weeks or so.