New Warcraft movie poster gives us a glimpse of Medivh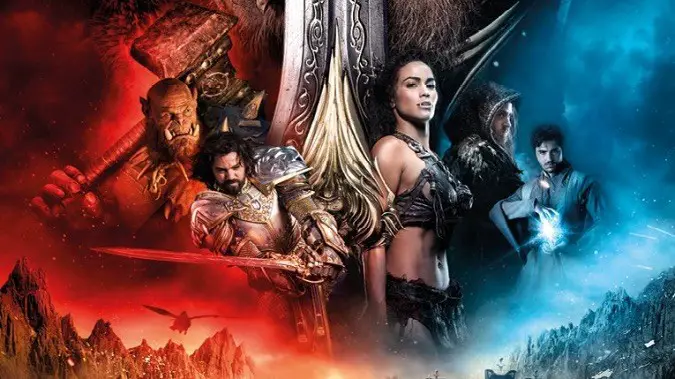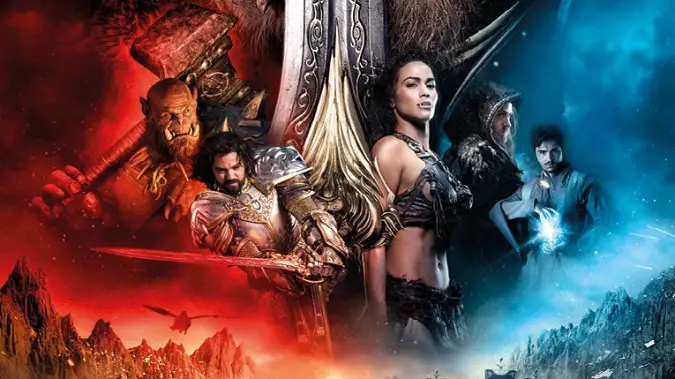 As we get ever closer to the release of the Warcraft movie — it's due out May 30th internationally and June 10th here — promotion is starting to pick up, giving us more looks into the cinematic world of Azeroth. Today, we have the UK movie poster which, in addition to the giant heads of Durotan and Lothar we've seen on recent posters, features a larger look at the cast. Notably, there's Khadgar (who was featured in a snippet of footage in a new trailer, but more on that in a minute) and our first clear look at Medivh, cloaked on the center right.
The poster also features a tagline for the movie that we haven't seen before: "Two Worlds. One Destiny." Until now, it's been "Two Worlds. One Home," and, oddly, that's the tagline used in the tweet that shows the poster with the new tagline. Whether it's a new marketing angle, just a mistake, or just my inner editor being nitpicky is hard to say.
Read on to see the full poster below alongside the latest cut of the Warcraft movie trailer and recent behind the scenes shots from director Duncan Jones.
Oddly, Universal UK has since deleted the tweet that included the poster, but you can see the poster in full below.
I admit, I'm not one to get that excited about movie posters. Even though it offers a better look at Medivh than we had before (we've only seen him well in the background), this still isn't a good look at him. His pose — cloaked and facing away from the viewer — is the most interesting thing about him. Everyone else is facing forward, ready to confront events head on, but Medivh is only glancing over his shoulder. How mysterious.
The new trailer, while it doesn't feature much footage we haven't seem before, does have bits and pieces, including footage of young Khadgar doing something… well… blue. Maybe some expert Mages could chime in on their opinion of what's happening there, because all I can say is that it doesn't look much like frost magic.
[envira-gallery id="36372″]
And last but not least, Duncan Jones has been tweeting out occasional behind the scenes and preview images. You can check them all out in one place in the gallery above.