Breakfast Topic: What's your class fantasy?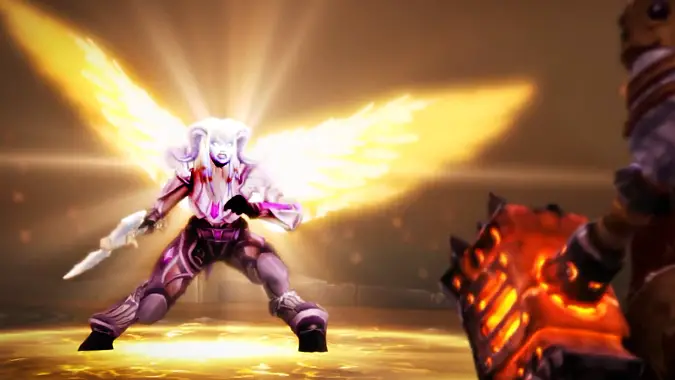 Legion's focus on "class fantasy" has been great… as long as your idea of your class fantasy matches up with Blizzard's idea of your class fantasy. From what I've played of the alpha so far, with some classes, the fantasy just feels right — but for others, it seems as though Blizzard totally missed the mark.
If I consider my current main, a Windwalker Monk, I'm having trouble staying interested. It's not that the class is terribly different in Legion, but the fantasy doesn't click. We're supposed to be hand-to-hand combat experts, and Legion's big focus on Artifact weapons seems out of sync with that. Plus the removal of so many skills has left the spec feeling weak and just not that fun — though all of this could be fixed with future balancing.
Still, that may just be me. I'm sure some people dig the new Windwalker. I'm just not one of them.
On the other hand, some fantasies feel like they're exactly what I want from a class. Blizzard's Holy Paladin fantasy puts the spec in the role of hardened battle cleric — they can wade into the middle of the fight, dish out some damage, and heal their allies all at the same time. It's a tremendously fun playstyle.
But that's also just me. I'm sure there are Holydins out there who are used to keeping a safe distance from the damage dished out in melee range — which seems all the more dangerous considering the Holydin's selection of skills that heal by sacrificing their own health.
So now it's your turn, readers. Forget what Blizzard thinks your class fantasy is — what do you think your class fantasy is?