15 Hidden heroes in Overwatch: Recall animated short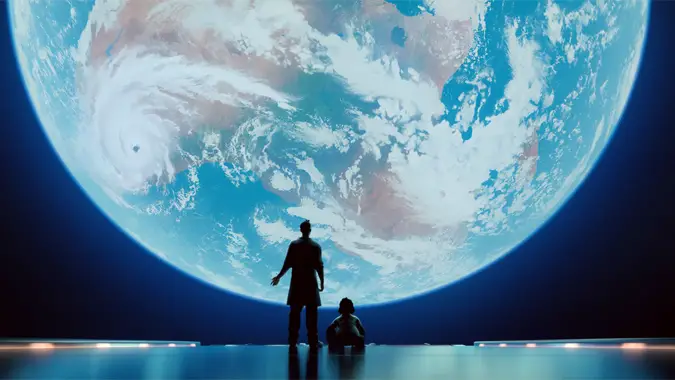 Sure, little Winston was adorable and one of the highlights of the first Overwatch animated short, Recall — but did you catch the super-speed glimpse of the reel of heroes at the end? While some of the heroes shown in Recall were definitely contacted by Winston — and subsequently made it into the game — there were fifteen faces on that spinning roster that aren't currently in Blizzard's latest title. At least one of these characters may be explained, as it's been mentioned that Pharah's mother was a member of the original team. But the others are all random faces, and while some have made appearances in various illustrations and concept art, none of them are finalized, playable heroes.
Does this mean we'll eventually see more heroes added to Overwatch? A developer update from Game Director Jeff Kaplan last December indicated that this would be the case — and in the most recent developer update regarding the upcoming Competitive Play mode, Kaplan confirmed that yes, new heroes are in development.
But other than reassurances that these heroes would be free, no finalized dates for any new heroes have been set. We have had some sly notes and indicators that clever players may have already discovered hints and easter eggs pointing at potential new heroes — and players that have been watching for these things have already dug up one new potential hero, Sombra, in the Dorado maps. Right along with those Sombra hints, the stills from Recall could potentially point to even more future members of that additional roster. Take a look at all fifteen unknown faces in our gallery from the short.
[envira-gallery id="36653″]