Warcraft movie trailer shows off Medivh and Khadgar
Updated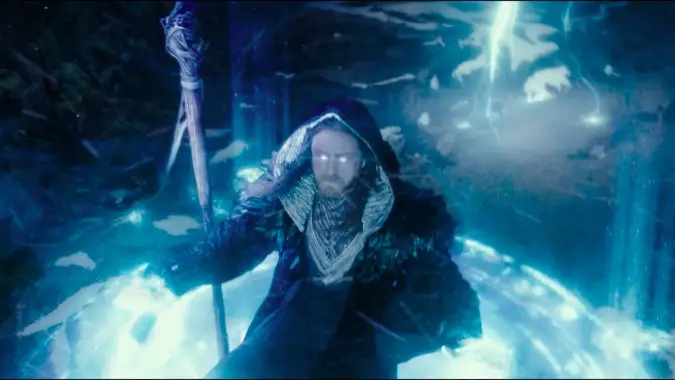 Update: The international trailer has officially been released.
We got a quick look at Medivh in the latest Warcraft movie poster, but now we've had a chance to see him in action in a new trailer airing before Batman v Superman: Dawn of Justice. Though Legendary hasn't yet posted the trailer, it appeared online briefly this weekend and we nabbed some screenshots for you, including Medivh, above.
And, while it's hard to put together a plot from disconnected shots from a trailer, there are some potential spoilers to follow.
Though there's a lot of shots we've seen before, this trailer suggests we might seeing some of the plot of The Last Guardian (as well as bits of Medivh-centric story from Warcraft 1 and Warcraft 2).
Early in the trailer we see Karazhan exploding — which we've seen before. But combined with new scenes featuring Medivh and Khadgar, we've got to wonder about the larger story arc here.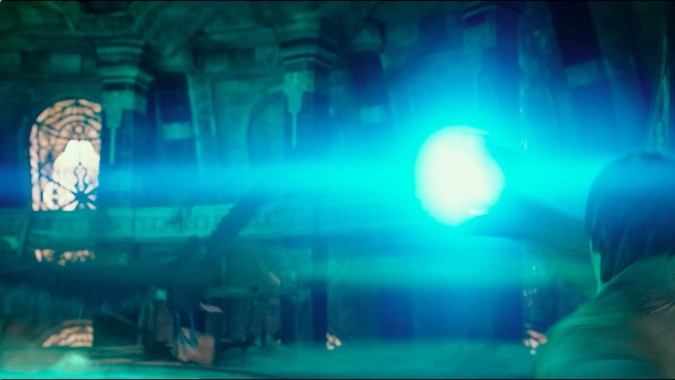 Here, we see a raven — Medivh? Another wizard? Just a raven? — flying towards Khadgar before the scene explodes into a flash of light.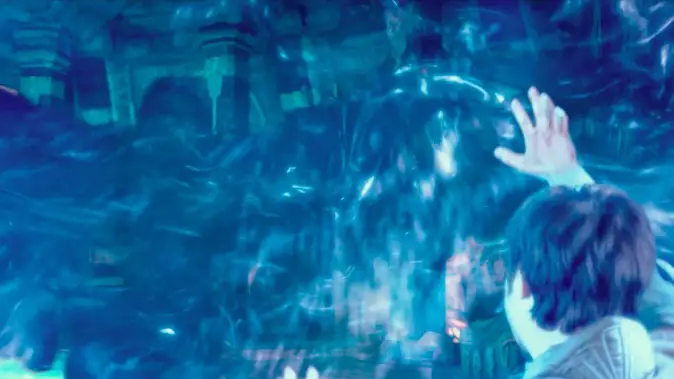 The whole scene takes place in less than a second, which means there's little room for context. Whether we're seeing a fight between the two of them or one coming to the other's aid is hard to say.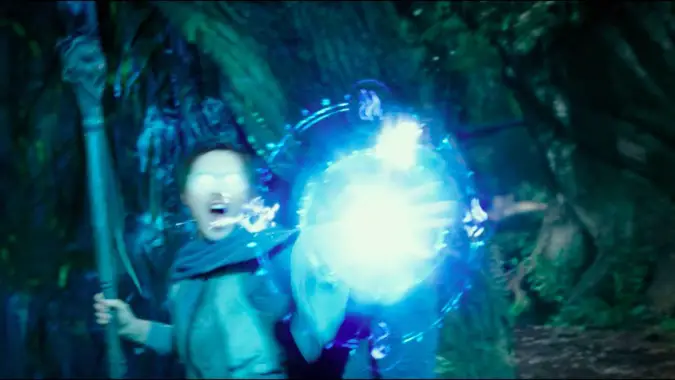 However, later we see Khadgar wielding Atiesh himself. Again, this may be Medivh lending aid… or a sign of a conflict resolved, and not in Medivh's favor.
Have your own speculation on what's happening? Take a look at the gallery below for all of our trailer screenshots — from the latest trailer as well as older trailers — and decide for yourself.
[envira-gallery id="36496″]