Heroes of the Dorm 2016 concludes this weekend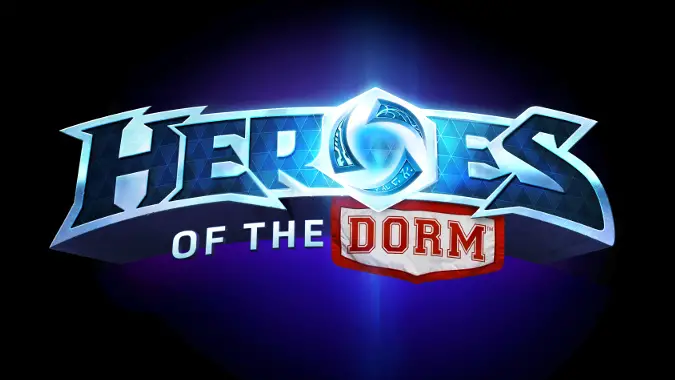 The 2016 Heroes of the Storm collegiate season comes to an end this weekend. University of Texas at Arlington, Arizona State University, University of Connecticut,  and University of Tennessee will all clash to determine which team are the Heroes of the Dorm. With a great roster of casters in the huge venue at CenturyLink field in Seattle, these matches promise to be epic. 
The action starts on Saturday April 9th at 7 pm CST. The semifinals see UT Arlington and Tennessee go head to head first, with the second match featuring UConn and ASU. Then, on Sunday at 7 pm CST the winners of those games will face off, with the victor winning college tuition for their whole team. If you missed any of the action up to this point, the replays are available on ESPN Streaming or on the official Heroes of the Storm YouTube.
The Heroic Four will broadcast live on ESPN U and the ESPN streaming app, while the Grand Finals will broadcast live on ESPN 2 and the ESPN streaming app — all of which require a cable subscription (or Sling TV subscription). Previous Heroes of the Dorm matches have also been streamed to the official Heroes Twitch and YouTube pages, though it's not clear whether the finals will livestreamed there or simply viewable later. If you're in the Seattle area, general admission tickets for the event are still available so you could always try moseying on down to CenturyLink Field, though apparently the Mariners are playing next door both days so beware a heinous traffic boss.
The Blizzard esports team re-shuffled the schedule for the summer qualifying matches so the pro players on the Dorm circuit can have a fair shot at both, so there are no pro matches to watch in the US this weekend. However, there is a series of final summer regional qualifier matches in the EU to watch, starting at 8 am CST on April 9th. Zoia and Gillyweed were announced as the English casting duo for the Gold Series Hero League out of China. There are no times yet for those matches, but expect the matches to be on Gilly's stream at early o'clock.
If you're hungry for US Heroes of the Storm news, Dreamhack Austin got a cute little trailer for the upcoming All-Stars competition. If you think you've got what it takes, sign ups for qualifiers are still open.