Heroes of the Storm's full free-to-play roster event now live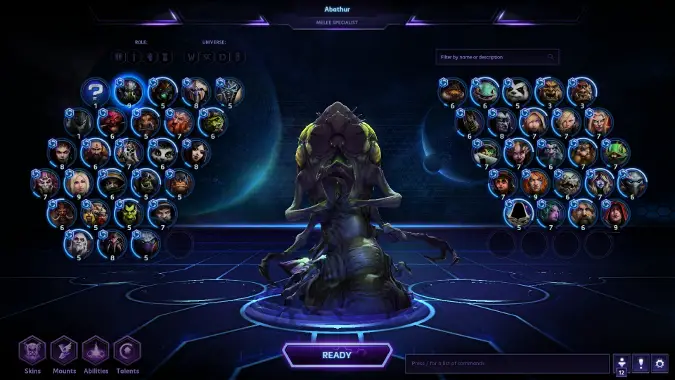 As mentioned earlier this week, Heroes of the Storm is making its full roster free-to-play this weekend in celebration of Heroes of the Dorm. The event went live earlier this afternoon, and as you can see above, hero selection is a sight to behold if you don't own many heroes.
This event runs through Monday, April 11, at which point we'll return to the standard rotation of 10 free heroes. Remember: This event also coincides with a bonus XP event, wherein everyone gets a 50% experience boost until April 18. You get a gold bonus for leveling heroes to 5 and again at 9, so if nothing else, take this event as an opportunity to accrue gold for heroes you never knew you wanted.