WoW
Apr 18, 2016 12:11 pm CT
Legion release date August 30, 2016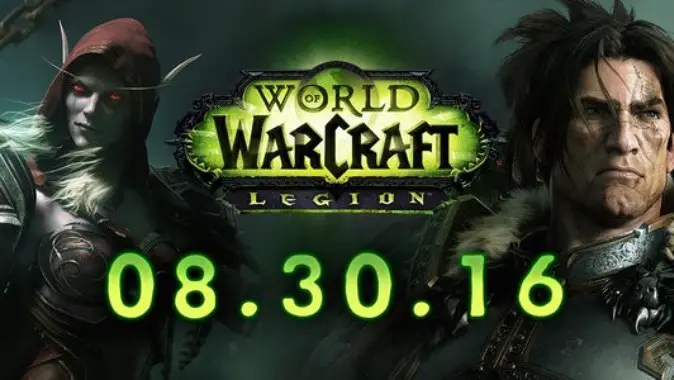 We finally know: World of Warcraft's Legion expansion will be released on August 30th. This sets it nearly two months after the Warcraft movie's June 10 release date — a bit odd, considering Mike Morhaime said the expansion would arrive "on the heels" of the film — but still before the "by September 21" release date promised with the pre-order. Other than the release date, however, we don't have any new information. The alpha is still ongoing and we don't yet have word on when a more open beta will be coming — though with four months before launch, it may not be on the immediate horizon.
However, with an exact date, it's time to schedule to get off work so you can bring the fight to the Legion.
Defenders of the Alliance and the Horde—a great and ancient enemy has set its sights on Azeroth once more, and soon the land will be consumed in a storm of fel fire. Starting on August 30, kingdoms will burn, heroes will fall, and the world will stand on the precipice of destruction with the launch of World of Warcraft: Legion!
All hellfire is about to break loose, so steel yourself for the return of the Burning Legion by pre-purchasing World of Warcraft: Legion digitally at www.wowlegion.com. Players who pre-purchase will receive an instant level-100 character boost, as well as unlock early access to the new Demon Hunter hero class prior to the expansion's release.
Learn more about the sixth World of Warcraft expansion on our Legion site, and read the full press release.