Hearthstone reaches 50 million players, probably not a mind control experiment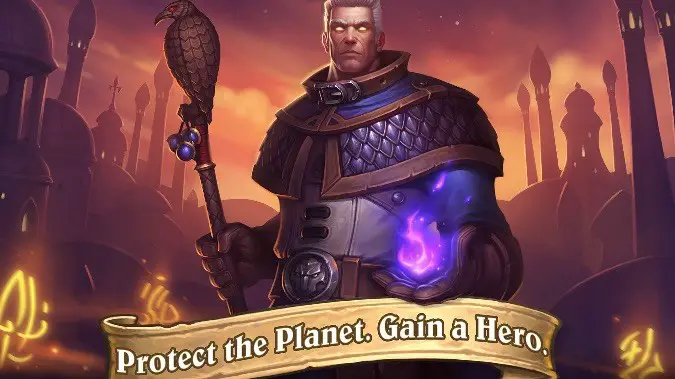 If you've ever wondered how many people are playing Hearthstone (I haven't, so I just assume 'all of them') you'll be interested in the news that Activision Blizzard has announced over 50 million 'registered players' for its strategy card game. This leaves me with a few questions. What exactly makes someone a registered player? I've played Hearthstone in my life, but not recently — am I a registered player? Do they go by accounts, do they do a tally of people playing at any given moment, and are we all secretly part of a vast mind control experiment and at a moment's notice Blizzard can unleash a slavering horde of over 50 million registered players to destroy civilization?
That last one seems unlikely, but I'm not ruling it out.
Back during the Q4 2015 investor call, Blizzard reported that they had 40 million players, meaning that we've seen a 10 million player jump in Hearthstone. Again, I have no idea how they determine what a registered player is, but I have no doubt that millions of people are regularly playing the game, especially with Whispers of the Old Gods having just been released. Considering how you can spend real money to acquire cards (or just play the game for gold to do the same thing) I expect that serious Hearthstone players (like, say, Matt Low) end up spending quite a bit on the game. Matt's exact quote was "I don't want to look" and even a casual player can easily spend $200 or more.
Essentially, whatever the metric for registered players, I think it's safe to say that a whole lot of people are spending money on Hearthstone and that the game is a runaway success. Now, is it a runaway success that's using colorful images to hack your subconscious in an attempt at global domination?
Almost certainly not. That's extremely unlikely. One might even say it was impossible. Besides, do you know how much power they'd have to give up to run the world?