WoW
May 3, 2016 7:00 pm CT
Reminder: It's Children's Week and there's a new* toy in town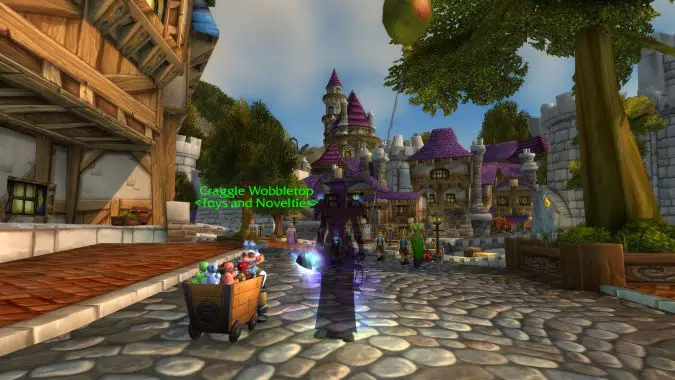 Were you too distracted by yesterday's Overwatch early access beta launch to notice that a new holiday had begun in World of Warcraft? Chances are that even if you did know it was Children's Week, you may have missed what was actually new about the holiday for 2016. Turns out, not much is new except for Yellow Balloon having been turned into a toy. While this item was for sale previously, it did not become a toy until after Children's Week 2015 had already ended.
This may not sound like much but will be important for anyone looking at the new mount reward from collecting 300 toys coming in Legion. And of course, Children's Week still has plenty of rewards for those who have missed out in past years.
In addition to the above Yellow Balloon (and its Green counterpart) which are sold by Blax Bottlerocket in Orgrimmar and Craggle Wobbletop in Stormwind, there are also 10 different pets to collect during the holiday. Collecting them all in one year will require multiple characters, but the good news is that collecting the pets only requires doing content as difficult as Northrend. If this is your year to collect, be sure to check out Wowhead's detailed guide to grabbing all those toys and pets.
And it wouldn't be a Children's Week post without mentioning everyone's favorite holiday meta requirement ever: School of Hard Knocks. While we certainly would never condone being the sort of influence that drinks in front of orphans, we also wouldn't hold it against you if you needed a drink or two to get this one done. After all, you're killing in front of them for the achievement, so could it really be that much worse?