Cloud9 and Tempo Storm struggle to make it in summer esports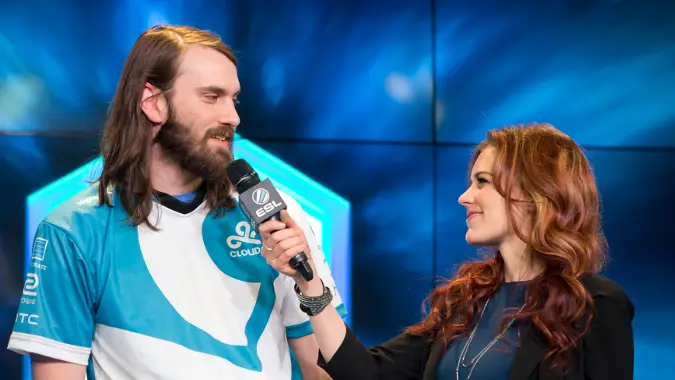 It's a relatively quiet week in professional Heroes of the Storm esports. There's only a single qualifying match in the North America region for the upcoming Burbank event, while Super League keeps on keepin' on in South Korea. But quiet definitely doesn't mean boring. There are still the roster changes we've grown to know and love — well, maybe not love — as par for the course in NA. The reason for the roster changes this week? After three qualifying events Cloud9 and Tempo Storm are still trying to earn their ticket to Burbank.
The substitutions made to eke out the win in the last week of qualifiers, particularly by Cloud9, promise to shake up the whole of the North American region. They're in a struggle for their Summer Dreamhack survival, so this weekend's matches are sure to be hard-fought. All the match times — and the roster shakeups — are behind the cut.
To try to salvage the summer season, Cloud9 has made a move which seems almost desperate. After getting knocked out 2-0 by TNC last week, they've signed Cattlepillar, the shotcaller and team captain of Brain Power, while cutting Arthelon from their current lineup. Brain Power is a temporary name for players formerly of COGnitive, who had already qualified. They cut ties with that organization last week and are currently looking for a sponsor — and now they're doing it without a core member of their team, putting them in quite the sticky predicament. Meanwhile, because Brain Power easily strode to a spot in the Burbank event in previous weeks, they've been given a few extra days to find a fifth member by the ESL board.
You can catch Tempo Storm and the new Cloud9 on May 22nd at noon CST. They're on opposite sides of the bracket, so it's possible the finals will be quite the nailbiter. You can catch the action on SolidJake's Twitch stream.
Super League still has a couple weeks to finish up before the Summer Global Championship June 18th. Right now they're working their way through the bracket with the Round of Four starting Saturday May 21st at 3 am CST, then the winners get a break before they finish it up Monday May 23rd at 5 am CST. You can watch it all go down in English on the official OGN Global Twitch stream.
If you need some competitive Heroes action in the meantime to get you through, you may want to explore one of a few recreational leagues. Chair League is currently in Season 2. For a grassroots effort they have a staggeringly large pool of teams and there always seems to be a match going on. Because they have lots of volunteers streaming as casters, the easiest way to watch is on their site. A new organization, Heroes United, recently announced an amateur league in partnership with existing amateur host Heroes Hype. This one starts in June, so if you want to watch — or sign up — your opportunity is coming soon.